Doug Hutchison Defends Controversial Marriage To 16-Year-Old Singer Courtney Stodden (Video)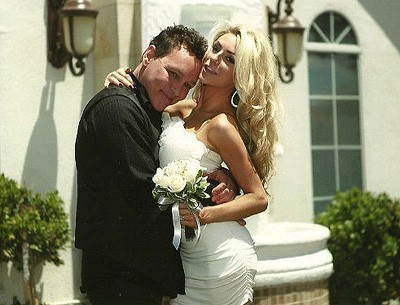 Actor Doug Hutchison has brushed off the controversy surrounding his marriage to his 16-year-old girlfriend, insisting he's "been called worse than a pedophile."

The 51-year-old actor/singer, who starred in The Green Mile and has appeared in hit TV show Lost, wed aspiring country singer Courtney Alexis Stodden in Las Vegas in May.

In a statement released after they exchanged vows, the couple said, "We're aware that our vast age difference is extremely controversial. But we're very much in love and want to get the message out there that true love can be ageless."

Hutchison has been bearing the brunt of the harsh criticizm about the union, but the star insists he has no regrets.

In an interview with Good Morning America, he says, "It's OK. I've been called worse than a paedophile in my life."

And the couple has received the full support of Stodden's parents Krista and Alex - because their daughter's always been more mature than their age.

Hutchison adds, "I always joke with Courtney that one of the reasons we worked is 'cause she's 16 going on 36, and I'm 51 going on 21."