Doug Hutchison And Teenage Bride Courtney Stodden Filming Reality Show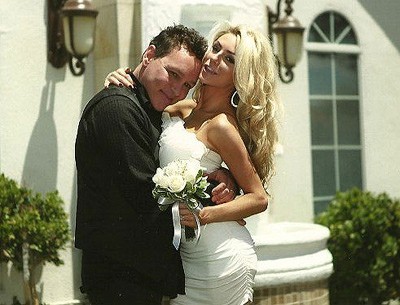 The Green Mile star Doug Hutchison and his 17-year-old wife are shooting a reality TV show about their unconventional romance.

The actor, 51, caused an uproar in May when he wed teenager Courtney Stodden, and now the pair has invited TV cameras into its home for a new program.

Stodden's mom and manager Krista Keller tells Eonline.com, "It's going to show people what they can teach each other from different generations. They're going to touch on family issues.

"There was a lot of judgment about their marriage from Doug's side of the family, so it will touch on bringing families back together and why it's important to support family members even if you don't agree."

And, although the couple hasn't sold the show to a network yet, Keller is certain it'll be a hit: "Courtney is number one in ratings for whatever she does."