Doug Hutchison And Courtney Stodden's Controversial Marriage Reportedly Over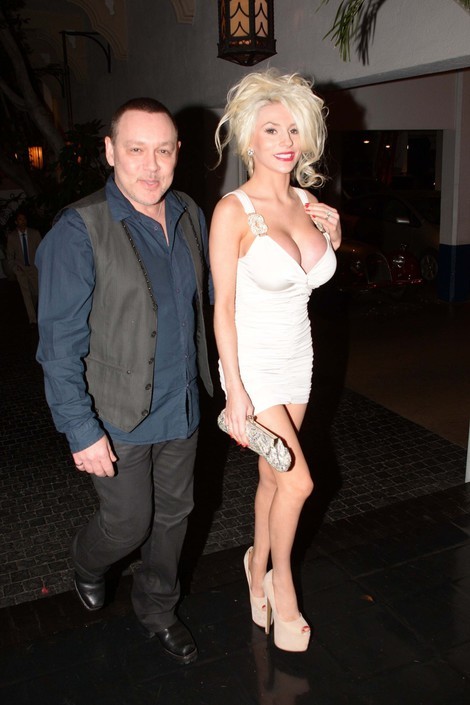 Courtney Stodden and Doug Hutchison's May to December romance has reportedly come to an end and the couple have gone their separate ways after two years of marriage.

Back in August Courtney appeared on the UK's Celebrity Big Brother, and that's when their falling out began. Producers only wanted her to star on the show, causing Doug to start worrying that she might leave him.

"After Courtney experienced being in Celebrity Big Brother in the UK she realized that there is this whole world out there to explore," a source confirmed to UsMagazine.com following an earlier report from Radar Online. "She was so reliant on Doug up until doing the show, but after going so far away, she realized she could survive by herself."

London's Daily Mail reports that Hutchison, 53, is devastated.

The actor married Stodden in Las Vegas when she was just 16, causing controversy and numerous subsequent talk show appearances to prove that their story -- and Courtney's body at the time -- were real. Courtney's mother even gave them her blessing.

Since then, Courtney, now 19, has undergone a few cosmetic procedures, including ginormous breast implants and recent lip injections.

"The dynamics [of their relationship] had suddenly totally changed," a source tells Us Magazine about their life after Big Brother. "They've been arguing so much since they came back from London."

Reps for the stars have yet to confirm the story; however, Courtney threw a Halloween party at the couple's Hollywood Hills home, and Doug was nowhere to be seen.