Double Crossed: How Ja Rule Self-Inflicted His Demise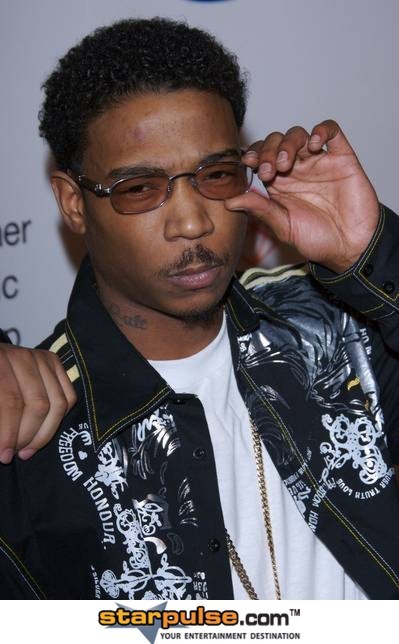 Around this time in 2002, Ja Rule and Murder Inc. were at the pinnacle of their success in the music forum. R&B singer Ashanti was in the midst of a 10 week run at number one with her hit song "Foolish" and Ja Rule would score his last major hit as a popular artist in high regard two months later in "Down 4 U," the Murder Inc. posse cut.
But, sometimes in music and other entertainment resources, what goes up must come down. For Ja Rule, it was a very public and sad demise that was ending at the same time it was beginning. Starting from the fall of 2002, and ending in 2003, the music world witnessed a rare downfall by an artist specifically from a music standpoint. While Michael Jackson, R. Kelly and Rick Ross each suffered their own falls from grace, (but each regained their star power) Ja Rule is perhaps the first of its kind to have his self-inflicted.
A common misconception of Rule's fall-off is that it was solely caused by 50 Cent as he was a reflection of what Ja Rule wasn't. In all actuality, he did play a role, he brought whatever was left of his kingdom down with a plethora of open disses on records and interviews, but it wasn't as big of a takedown as we think. Ja Rule is the product of successfully but unsuccessfully crossing over, a clear example of the phrase; "What good is a man to gain the whole world, but has lost his soul." While he gained a new MTV audience with hits such as "Always on Time" "Livin It Up" and "Mesmerized," he lost his core fans from "Holla Holla" and "It's Murda." Nothing is wrong with reaching a bigger audience to put more dollars in your pocket. But, if not played correctly, a price will come with it.
The main goal of crossover for most artists is to reach new audiences and use that for chart success. Jay-Z and Nelly found their ways from BET to MTV with their singles without losing hardcore fans, for the most part. Nelly's first single, "Country Grammar," was laced with sounds destined for pop stardom, but also the lyrics were hard enough for hardcore hip hop fans to cosign. But Nelly's initial destination was to MTV and to top the charts, so once Hot in Herre came around, Nelly didn't lose too many fans. Jay-Z found his way by adding good lyrics to his crossover jams such as "Izzo" "Hard Knock Life" etc. All the while gaining massive record sales while hip hop heads and critics said he was the best rapper in the game. On the surface, Ja Rule crossover tactic worked. Rule 3:36 and Pain is Love both not only went to number one, but they also went three times platinum and combined for worldwide sales 10 million. He also had seven top 15 hit records, five of which went top 10 and three went number one. In 2002 he garnered three Grammy nods for Pain is Love, Livin it Up and Put it On Me. Also one more Grammy nod in 2003 for Always on Time. From a distance, his first album name fit his life perfectly.
But in order to understand Ja Rule's collapse, one must listen to his first album Venni Vetti Vecci. Imagine a world where Chief Keef was doing songs with Beyonce, Lady Gaga and Rihanna. We all know Chief Keef records are targeted for those ears that are tuned to Gucci Mane, Waka Flocka and Future. But what would the reaction be? No more mix tapes, just albums that target MTV and radio. Keef would instantly go alongside the road traveled by Pitbull and somewhat Flo Rida. He would also be ridiucled, shamed, and ran out of hip hop altogether. And on that note, this is where Ja Rule messed up. Although he was gaining new fans every time the globe spun, he was losing his hardcore fans in the same frequency. Gone were the hard-hitting songs his initial fans would ride to and lyrics. In turn, he was with Mary J. Blige, rising star Ashanti, and Jennifer Lopez. It didn't help that he was singing on his records, too. 50 cent, seeking buzz, took what was left, and annihilated his career. Although he scored a gold album with his R.U.L.E release in 2004, it was a far cry of his multiplatinum days and his career was never the same.
Another misstep Ja Rule did was attempting to gain his previous fans back by trying to make hardcore records again alas Blood in My Eye in 2003. Make no mistake, if you crossover, that is absolutely fine and the average music fan should understand. But don't expect your hardcore fans to be there, unless you are a rappers rapper (Nas). If you listen to Venni Vetti Vecci, Rule 3:36 and Pain is Love consecutively, you will notice that Ja Rule's thug persona declined by the album. The production changed and so did the song material.  By the time Mesmerized dropped in early 2003 from the 2002 album Last Temptation, Ja Rule was so far gone, that it was just impossible for him to come back to his earlier days. Instead of being received with open arms for his new album returning to his roots, he was ridiculed, laughed at as a joke, and Last Temptation only went platinum as Blood in My Eye flopped miserably in sales and with critics.
Had Ja Rule stayed in his lane (in the same vein as Rick Ross did with his 2009 album Deeper than Rap following the uncovering as a Correctional Officer in the past) he perhaps would have a few more RIAA certified albums under his belt. He won the battle of crossing over, but ultimately, lost the war with ill-advised moves such as not continuing to touch base with his initial audience through self-released mix tape releases, underground features, guest appearances on albums targeteing his hardcore base, mix tapes appearances  and album cuts. For his status at the time, four or five feature/guest appearances weren't going to save him. And in the twist of faith, it didn't.
So for any young artist, who wants to become a huge rap star, always remember to keep what got you where you are or trying to reach, inside of you. Ja Rule started off with hardcore hip hop, and then switched his style to accommodate the radio. If you listen to T.I.'s What You Know, it had the makings of a crossover smash. But, T.I. preserved his drug dealing, gun toting image by sprinkling that persona in his lyrics. Not only was it the song and album that changed his life, he still kept his initial following. 50 Cent also had many crossover records, but he kept his foot in the streets with mix tapes by him and his G-Unit crew, appeasing his hardcore base. There have been quite a few rappers today that crossover so far, that it makes it very difficult for the rapper to regain his following back. Not to say that those rappers will have the same fate as Ja Rule did, because had 50 Cent not existed, the downfall maybe wouldn't have been as bad as it was. If you, as an aspiring MC make a "classic" record with you spitting some dope lines on a "backpack" record, carry a few dope lines to your crossover joint. If not, you will be deemed a sellout on the spot. Ask Nas.