Doreen Taylor Pays Tribute With 'Colors Of The USA'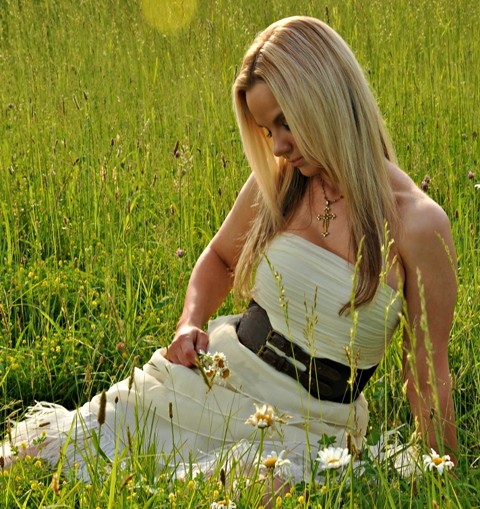 Doreen Taylor has done it again. Since we interviewed her about the release of her album Magic in 2012, she's been steadily working her way up in the country music world. Recently, she was tapped by the National Parks Conservation Association (NPCA) to write an anthem for them, and that track, "Colors of the USA," is out now. We caught up with Doreen to discuss this newest accomplishment in her career, and her plans for 2014.
"Unbeknownst to me, they were already searching for something like this," said Doreen, who was approached to create the track as we head toward the 100th anniversary of the founding of America's National Park Service. "I wrote it, produced it and of course I performed on it. We got with some amazing musicians...It was very symbolic for me to record it in Philadelphia, and we did." And by the time you read this, she'll have performed the song for its world premiere at the Salute to the Parks Gala in Washington, D.C.
That's no small credit, and for Doreen, it's been a very moving experience, as well as at times a surreal one. "I was in Washington and we were finalizing the song. I'm just walking outside [the NPCA] building," she reflected. "All of a sudden something hit me and I'm like 'How did I get here? How did I get to this point where I'm now walking into this huge organization?' Out of all the people in the entire US that could've done this for them, it's me."
"I've invested so much into this, in my heart and my soul," she continued, pointing toward the fact that a portion of proceeds from the song will go to the NPCA's efforts to help our national parks. "It's one thing to write music. But to write a song for a purpose and to actually do something where it's going toward helping something? That's the ultimate payback for me."
Maybe it's not so surprising that she was tapped for such an honor. With the release of Magic, Doreen has seen her profile rise both on stage and in other ventures as well. "I did a national tour in support of the album. We just finished that in January," she told us. "[We] sold out every city that we played in, which was incredible. And we went to New York City, Philadelphia, Los Angeles, Buffalo...We were smart about where we went and it definitely paid off."
"I believe everything's on an upswing," Doreen reflected. "We're talking about getting my music into some film and TV and stuff like that. Bose had selected two songs from my album - when they do on air demonstrations of their Wave sound system, they play my music. Which is the ultimate compliment for any artist. Every day, something new has been kind of presenting itself."
And like many artists, she's looking to carry the momentum from one successful record into another. "We're already planning for the follow-up album. We've talked about getting back into the studio in the next few months," she added. "The album release for the single is going to monopolize me a little bit. That'll take us about a month or two."
Even with all that she has going for her and how much busier she's gotten, Doreen herself hasn't changed from the hardworking country artist that charmed us two years ago. While she has brought on additional team members to help her with the increased workload, she still endeavors to do as much herself as she possibly can. "It's still a lot of me," she said. "I guess at this point I've done it for so long and I seem to have a knack for it...I have been lucky to get a few more people onboard and they pick up a lot of the things [but] I still do just as much."
Between her great work ethic, sparkling personality and of course her tremendous talent, Doreen continues to have a bright future ahead of her. But right now, she's going to appreciate what she's been able to do with "Colors of the USA," which has a special place in her heart. "This song," she told us, "I really believe it's the best work I've done."
You can download Doreen's new single now exclusively at colorsoftheusa.org. For more on Doreen, you can visit her website (doreentaylormusic.com) and follow her on Twitter (@doreentaylor).
(c)2014 Brittany Frederick. Appears at Starpulse with permission. All rights reserved. No reproduction permitted. Visit my official website and follow me on Twitter at @tvbrittanyf.