Don't Expect 'Safe' Star Jason Statham To Play Any Serious Roles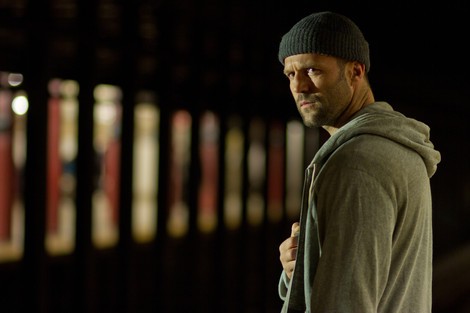 You don't want to mess with the characters Jason Statham plays in many of his films. He was an ex special ops agent in "Killer Elite," a mercenary in "The Expendables" and an outlaw with impressive fighting skills in "The Transporter."
Don't ever expect him to do Shakespeare.
The British actor recently told the BBC, "I don't see myself as a great character actor that will play a lawyer and then something bizarrely different. That's not what my strength is."
We know what his strength is - kicking ass and taking names. He stars in the new film "Safe," hitting theaters today. He plays a suicidal New Jersey cage fighter who winds up protecting a young Chinese math prodigy from Russian gangsters and corrupt cops.
Despite his action film resume, don't stereotype the actor who is known for his hard man roles. He was a one-time Olympic diver in the '80s and early '90s (no, really!) and once modeled clothing for Levi's jeans. But then on the side he sold stolen jewelry and counterfeit perfume. He's a complex man.
Statham got his big break when Guy Ritchie put him in 1998's "Lock, Stock, and Two Smoking Barrels." His career has been going uphill ever since. In addition to "Safe," he has several upcoming films in production, including "Hummingbird" about a man haunted by his past who breaks when his love is killed and heads out to gain revenge.
But wouldn't it be a kick to see him in a romantic comedy? Probably not in this lifetime.