Donnie Wahlberg's NYC Apartment Flooded By Hurricane Sandy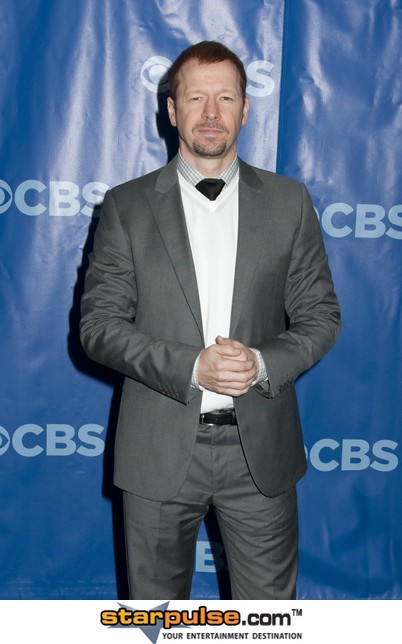 As Hurricane Sandy battered the northeast on Monday, Donnie Wahlberg had to deal with a flooded apartment in New York City.
The "Blue Bloods" actor posted photos of the damage online, showing his kitchen immersed in a foot of water. A friend filmed Donnie sloshing through the water, opening cupboards and assessing the damage.
Donnie posted on Twitter on Monday night, "My entire building is under a foot of water. Awesome neighbors all banding together to help each other! Stay safe!... Safe & Sound on Higher Ground! Don't worry about me. Material things are meaningless. Check in with those you know in the storm!"
On Tuesday morning he added that his dog Lump was safe. He also posted, "Hope everyone is ok! Sending love and warm thoughts to you all! Time to clean this sh** up. #survivingsandy."
He later added, "In the worst of times... Somehow... Some way... Make the best of times! Life's too short to be down! Shake it off and pick yourself back up!"
Donnie is Mark Wahlberg's brother and a former member of the New Kids on the Block.