Done Deal: Rosie O'Donnell Set To Rejoin 'The View'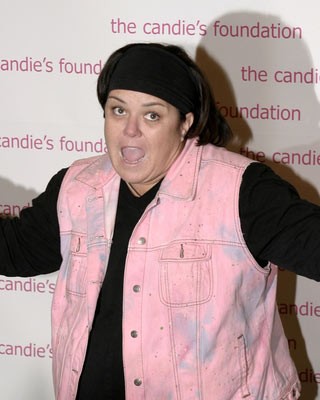 Rosie O'Donnell is set to rejoin the The View after the current shake-up on the show's panel has produced three openings.

TMZ.com reports that the deal is now in place following negotiations that started a few days ago, and all that's left is the official announcement.

O'Donnell will join Whoopi Goldberg on the panel, which lost host/creator Barbara Walters to retirement earlier this year and announced that veteran Sherri Shepherd and Jenny McCarthy, who co-hosted the show for the past season, would be leaving.

O'Donnell signed on as a co-host of the daytime program back in 2006, but she lasted just one season because she and then co-host Elisabeth Hasselbeck, a conservative, clashed on several issues.

O'Donnell will likely face off against another conservative co-host as producers are seeking to bring one to the table along with a Latina.

Two conservatives whose names sit atop producers' wish list are MSNBC host Abby Huntsman and political analyst Margaret Hoover, the latter of whom has served as a guest host on the show in the past.

Another possibility for the conservative personality is that of former Alaska governor Sarah Palin, who threw her hat into the ring on Monday in an interview with the Hollywood Reporter.

"It'd be so much fun to shake it up taking on issues that make audiences objectively consider all sides, and I'd do it with my own real-life groundedness, candor and commonsense that I'm known for," she said. "Media needs that today, versus the condescension that oozes from TV and radio.

We gotta admit, O'Donnell vs Palin would make for some pretty good TV.