Donald Trump Threatens To Sue Online Petitioner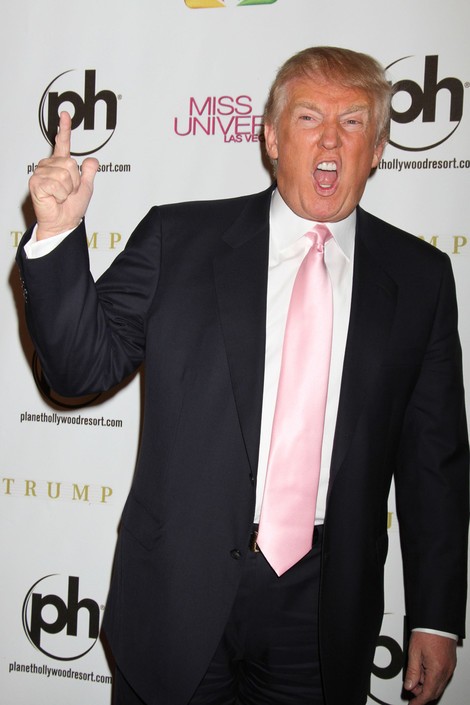 Donald Trump has threatened to sue a man who started an online petition to urge Macy's to drop the controversial businessman.
The petition claims "Donald Trump does not reflect the 'magic of Macy's,'" referencing several instances of Donald Trump's sexist and bullying ways. It reads in part, "[Trump] long engaged in sexist behavior. Trump has a long record of personally attacking women he disagrees by calling them 'unattractive,' ugly or fat. He once sent a target a personal note telling her that she has the 'face of a dog.' Not even his own daughter is immune to Trump's sexism. While referring to his daughter, Trump observed: 'She does have a very nice figure...if [she] weren't my daughter, perhaps I'd be dating her.'"
Donald Trump is featured in the department store's commercials and has several lines of products including suits and ties.
Trump sent a cease-and-desist letter to the man behind the petition, Angelo Carusone, on December 27. His lawyer alleges Carusone of "mob-like bullying and coercion" and "intentionally disseminating misinformation" to the tune of $25 million.
Carusone responded, "There is a well-established First Amendment right to advocate a boycott over policy-related objections ... I have no reason to believe that there is a tort of exaggerating the public support for a political campaign. If there were such a tort, I imagine that most candidates for public office, no doubt including your client, would be liable at one point or another."
The petition currently needs 15,000 signatures to reach its goal of 700,000. If it meets the number, the petition will be send to Terry J. Lundgren, Chairman of the Board, CEO and President at Macy's Inc.