Donald Trump Is Enthusiastic About New Season Of 'The Apprentice'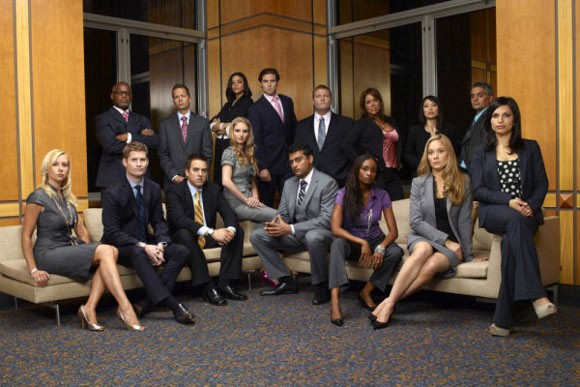 If there is one word to describe Donald Trump's feelings about the new season of "The Apprentice" it's optimistic. "Well, I think it's the best 'Apprentice' that we've done since Season One," says Trump who is host and also executive producer. "I think the field [of candidates] is terrific. It's a better plot in terms of bad times versus good times."
The plot to which Trump is referring is the new focus of the show in terms of the contestants who are competing for a chance to land a job in the Trump Organization. All 16 contestants have somehow been affected by the recent economic downturn ranging from multiple layoffs to drastic careers changes to a new college graduate facing a bleak employment market.
Trump sees this season of the NBC reality series as being especially poignant in today's reality. "I think the concept is almost better because of the times that we're living in as opposed to five years ago when 'The Apprentice' originally went on and everyone was doing great," says Trump in reference to the show's new emphasis.
Creator and co-executive producer Mark Burnett echoes Trump's enthusiasm for the new season. Burnett recalls casting the show and his reactions to the unfortunate events that have befallen millions of Americans in recent years. "You could just really see that [the applicants] really had issues," says Burnett of the thousands of people who applied to compete on the show. "You know, they've got children to feed, they've got their mortgages to try and pay, they've had to sell their possessions and here they are really trying to get themselves back and going."
In addition to vying for a position within Trump's vast empire, contestants will also have the chance to network with and learn from some of the top CEOs in the country. "What we're doing this time," says Trump, "is we're giving them interviews with top people at the various big companies. In other words, they're going to meet with top executives, like Terry Lundgren who is the CEO of Macy's [department stores]." Contestants will also have the opportunity to meet with Steve Forbes and Russell Simmons.
Though this will be the first non-celebrity "Apprentice" in several seasons, Trump and Burnett make assurances that there will be no shortage of celebrity appearances. "We have a great task where they have to run a doggie daycare service and Cesar Millan is a judge of that one which is great," says Burnett. "We have another [competition] to raise money for a Broadway show and Kristin Chenoweth is a special guest on that show." Trump adds, "We also have Kim Kardashian and a lot of other great celebrities on the show." Those other celebrities include Isaac Mizrahi, Liza Minnelli and Kathy Griffin among others.
The new season of "The Apprentice" kicks off with a two-hour premiere on Thursday, September 16 and it is sure to be both entertaining and uplifting. "The energy and the spirit of survival in the contestants is unbelievable," Trump notes. "They have a tremendous energy and it's really inspirational."