Donald Sutherland: I'm Awkward Around The Brilliant Jennifer Lawrence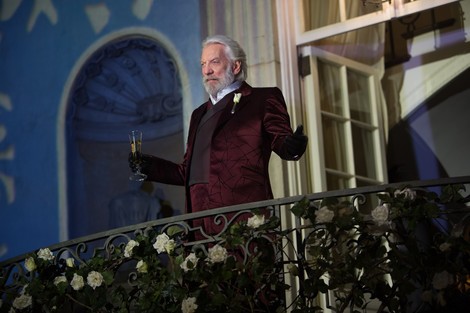 Donald Sutherland may be 78, but he still gets "awkward" around his Hunger Games: Catching Fire co-star Jennifer Lawrence.
Sutherland, who plays Coriolanus Snow in the series, told E!, "She's a delivery system for the truth. She channels epiphanies. She's brilliant, she's brilliant. She's unlike other performers.
"I'm awkward in her presence. When I see her, I babble. When I meet her coming out of an elevator, I'm 'blub, blub, blub.'"
Sutherland continued later, "When I work with her, between Katniss Everdeen and Coriolanus Snow, it's a battle I can taste, eat—I love it!"
Hunger Games: Catching Fire is set to hit theaters this weekend.