Don Cheadle To Star In And Direct Miles Davis Biopic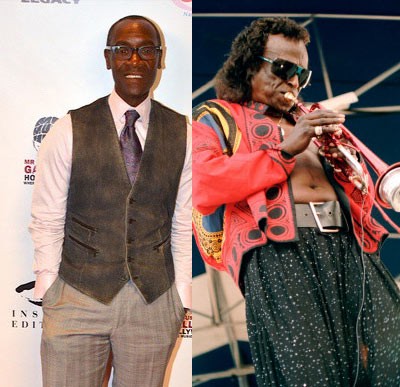 Don Cheadle is set to take on the role of jazz legend Miles Davis in a new biopic.

The actor will star as the famous trumpeter, who died in 1991, also direct the film, titled "Kill The Trumpet Player."

BiFrost Pictures confirmed the partnership with Cheadle to bring the film to the screen on Wednesday, something the actor has been trying to do for years. It will also mark his directorial debut.

"Kill The Trumpet Player" will also star Ewan McGregor and Zoe Saldana, who will play Davis' wife Francis.

Cheadle joined some of the late musician's family members in Los Angeles last week for the debut of Scott Gutterman's new book, "Miles Davis: The Collected Artwork," which chronicles Davis' last decade, when he became passionate about painting.