Don Cheadle And Kristen Bell To Bare All In New TV Drama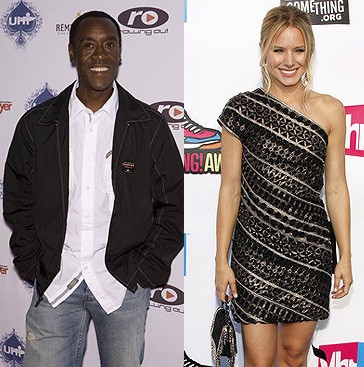 Hotel Rwanda star Don Cheadle is set to bare all as a top business consultant in his new TV drama House of Lies, but he's insisting all his castmates also strip for the cameras.

Cheadle admits he has no qualms about disrobing because his naked scenes will help the show become a talking point when it debuts next month - but he is insisting everyone gets naked, including sidekick Kristen Bell and his new TV dad Glynn Turman.

He tells TV Guide magazine, "Everybody has to get naked in this show, even grandpa (Turman). We all have to sign something in every episode about which body part we're agreeing to show on camera.

"I'm 47, so I need to be really careful what I'm signing off on."