Dominican Republic Bans Miley Cyrus Over 'Acts That Go Against Morals And Customs'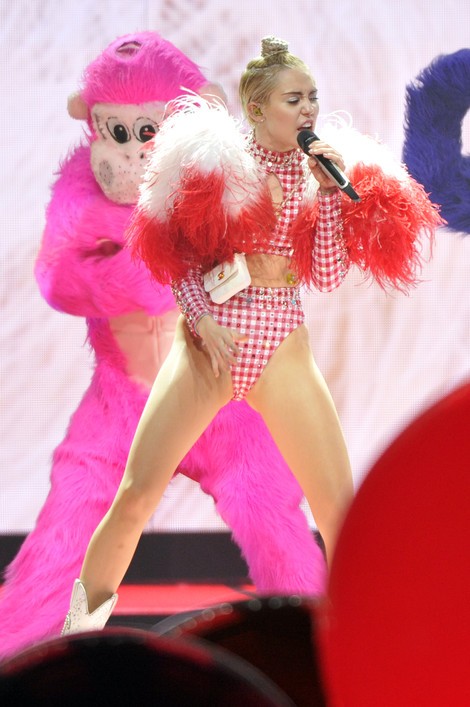 Miley Cyrus was scheduled to perform in Santo Domingo, Dominican Republic, next month, but officials have pulled the plug on her concert over morality concerns, ABC News reports.
The country's commission that oversees public performances said in a statement on Thursday that they are concerned the pop star will undertake "acts that go against morals and customs, which are punishable by Dominican law."
 
They state Cyrus performs with "unsuitable costumes" and uses "language and images which encourage sex and violence" and "inappropriate objects", while also alluding to "crime... and denigrating acts before civilized culture."
Cyrus' onstage antics include twerking, crotch-grabbing and singing while holding an inflatable phallus. Earlier this month, the Federal Communications (FCC) started investigating NBC concert special "Miley Cyrus: Bangerz Tour" to determine if the network violated "sexual or excretory activity" standards.
The special featured the pop star grinding her backside against an Abraham Lincoln lookalike. She also traipsed around a giant bed with half-naked men and women. In addition, one of her back-up dancers was dressed up to look like a marijuana joint.
Last summer, Cyrus made headlines for her raunchy performance with Robin Thicke at the MTV VIdeo Music Awards. She'll attend this year's ceremony but won't be performing.