Dominatrix Nicki Minaj Nearly Bares All In Pasties & Fishnets On Halloween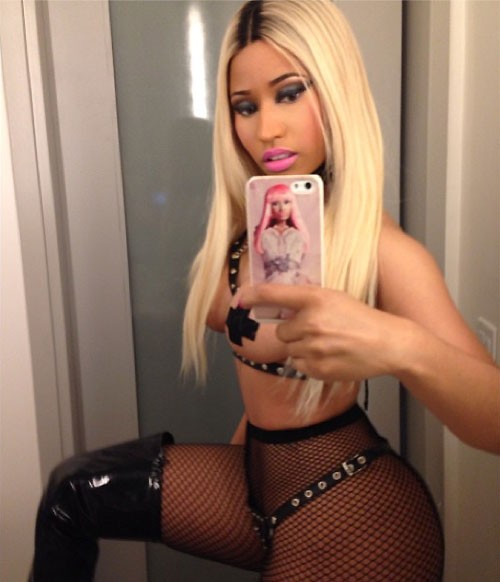 Nicki Minaj let it all hang out on Halloween in a racy, bondage-like costume. The singer nearly bared all in fishnets, pasties and a studded leather harness around her chest.
She also donned thigh-high vinyl boots and wore handcuffs clipped to her leather-clad bottoms. The singer posted the selfies on Instagram.
Perhaps she's a fan of "Fifty Shades of Grey?"
It isn't the first time Minaj, 30, has showed off her curves on the social networking website. In mid October she flaunted her gigantic breasts covered by star-shaped, leopard-print pasties. The week prior, she bared her booty in a yellow thong bikini.
She may have just outshined Miley Cyrus, who dressed up as Lil' Kim in a racy, breast exposing purple jumpsuit.