Dolly Parton Fan Left Her A Baby In A Box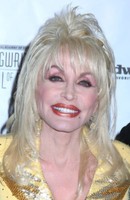 Country icon Dolly Parton was stunned to return home one day to find a "loony" fan had left a baby named after her hit Jolene on her doorstep.

The I Will Always Love You hit-maker had just penned her famous 1974 track and was at the peak of her stardom when she found out how "fanatical" her devotees could be.

However, even Parton admits she was shocked when one fan left the tot at the gate of her home hoping she would take the newborn in.

She tells the Windy City Times, "Years ago when I first started being a big star I had fans that were fanatical. It was when Jolene was a big hit. We came home one day and there was a baby in a box at our gate with a note in it. The note said, 'My name is Jolene, my momma has left me here and she wants you to have me'. Of course, we all freaked out!"
 
"We immediately called Human Services and took care of the baby until they got there. We never did know or hear anything about it. I knew nothing else. What do you do in a situation like that?"

"There are some loony people in this world!"