'Dog Whisperer With Cesar Millan' Premieres On Nat Geo WILD Tonight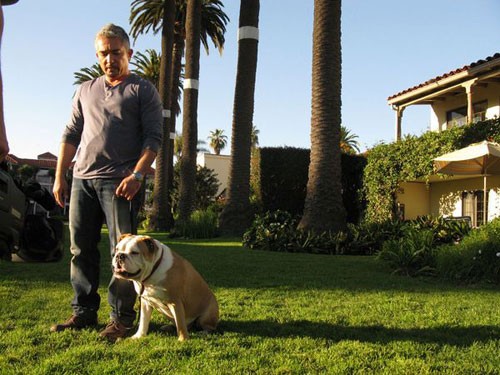 Why would two well-behaved and personable dogs suddenly and violently attack each other?  Cesar Millan reveals how dogs communicate through their energy and body language, to help resolve a potentially disastrous situation. 
In "Dog Whisperer with Cesar Millan: Why Dogs Fight," January 7, 2012, at 8:00 PM ET/PT,  two Jack Russell terriers, Ruby and Jinx, have lived together for years but have begun fighting aggressively every time they are anywhere near each other. Their owner, Sandy Hill, has rearranged her life to keep the two dogs separated at all times.  Sandy believes that if she doesn't intervene when the dogs start to fight, it will become a battle to the death.
 
At 9 PM ET/PT in "Dog Whisperer with Cesar Millan: Bull-Whipped" Cesar steps in to confront a schoolyard bully who is terrorizing doggy day care.  At their best, bulldogs are calm, loveable and dignified dogs that make for amazingly loyal companions.  At their worst, they can be brutish and stubborn. 
Cesar travels to Santa Barbara to meet Hugo, a 3-year-old bulldog with a major mean streak.  After a full day with him, Cesar realizes there is no quick fix for Hugo's aggression, so it's off to rehab at Cesar's Dog Psychology Center.  Then Cesar heads to UCLA, where he meets Crusty, a bulldog expelled after one day in doggy day care who now must overcome his dominance issues if he's ever going to graduate at the top of his class.
www.natgeowild.com/dogwhisperer