Dodger Day With 'Identity Thief' Actress Genesis Rodriguez – Part 1 - The Photo Tour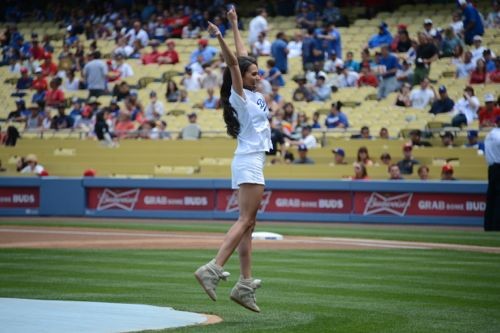 Nothing says fun in the sun like a LA Dodgers baseball game – especially when you're sharing it with captivating actress Genesis Rodriguez!  In anticipation of her latest flick "Identity Thief" hitting DVD/Blu-ray Tuesday June 4 from Universal Home Entertainment where she's playing a lethal debt collector after stars Jason Bateman and Melissa McCarthy, Starpulse.com got an exclusive invite to watch the ever-stunning and talented Rodriguez throw out the first pitch at a recent Dodger Game and it was an unforgettable event all around.  Unlimited food, drink, VIP suite action, standing on the field right behind home plate and seeing Rodriguez throw the first ball like a champ are just a few of the highlights that made for one memorable day at Dodger Stadium.  We also got a chance to chat one-on-one with the amazing Rodriguez which will be up tomorrow, but first we're taking you on a photo tour of one of the coolest days we've ever had.  Sun, soda and super seats – it's time for a ball game!
When you see the famed LA Dodgers emblem you know you're where the action is!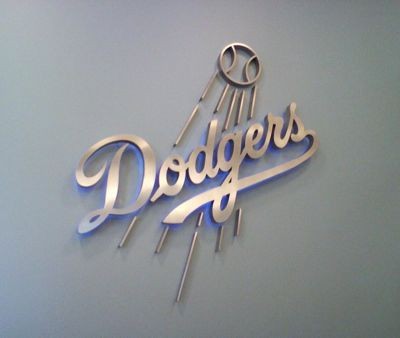 Check out the view from our lush suite seats – mom we've arrived!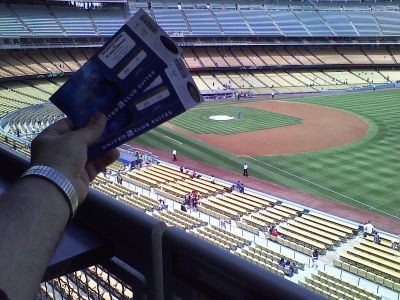 We head down to the field – never been to Dodger Stadium let alone a ball game.  Does everyone get to see this view?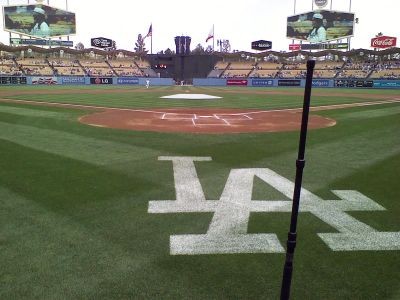 The ever ready Genesis Rodriguez is already on the field practicing her pitching and throwing skills with her dad – she's got this!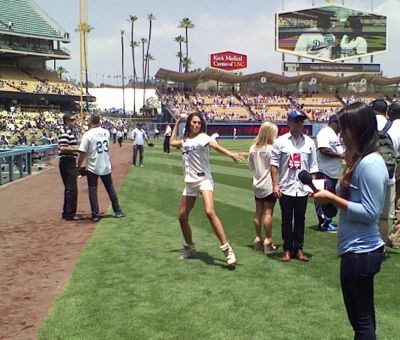 A shamless photo of me next to home plate – has a distinctive small fish in a big pond kind of feel!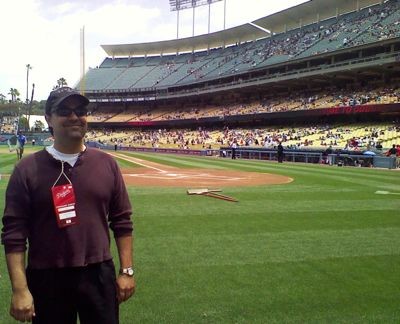 Before the lovely Genesis hits the field the crowd gets a visit from some larger then life animated characters.  (But can they pitch?!)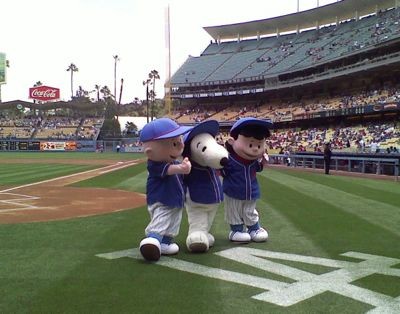 It's time and Genesis is up.  She reaches the mound, winds up, and throws a perfect pitch right over home plate to her awaiting father – way to go Genesis!!!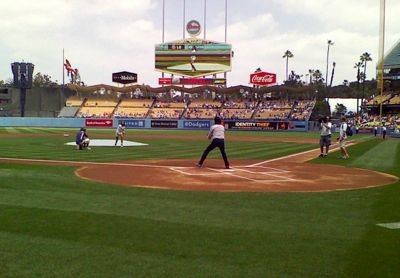 After all the hoopla we head back to the suite for some ball game watching action – all in anticipation and thanks to the DVD/Blu-ray release of "Identity Thief" baby!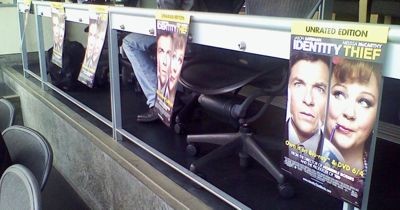 But there's more to this event then the game including wings, pulled pork and famed Dodger dogs...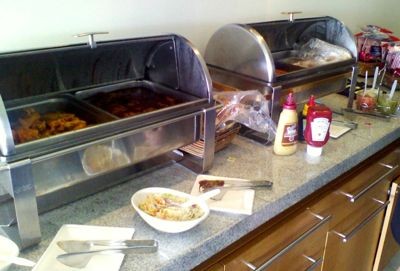 ...salad, chicken strips, gourmet mac and cheese...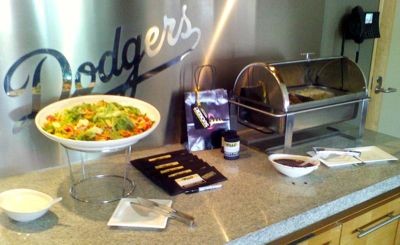 ...and even a cool collectable "Identity Thief" soda can holder to keep things cold!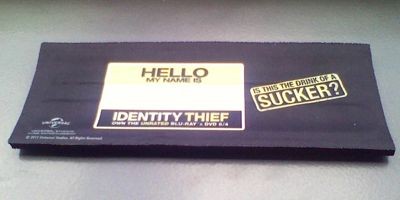 Even my kid knows how those holders work!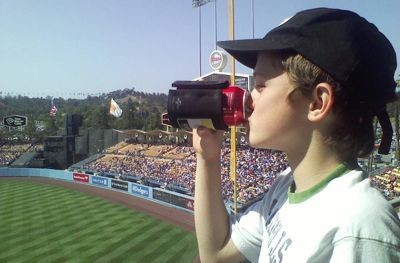 And we settle down for the real deal – the LA Dodgers vs. the St. Louis Cardinals!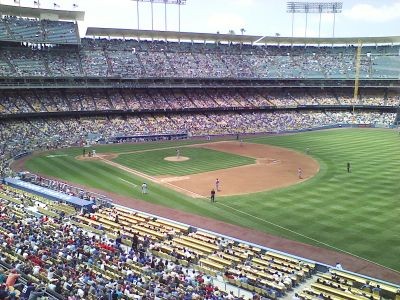 Stayed tuned tomorrow as we spend some much appreciated one-on-one time with the very cool and down to earth Genesis Rodriguez who talks all about "Identity Thief," her gun loving character, plus a look into some of her memorable past work we love – there's more to come folks!
"IDENTITY THIEF" HITS DVD/BLU-RAY MAY 4 FROM UNIVERSAL HOME ENTERTAINMENT.