'Doctor Who' Star Matt Smith To Leave Show At End Of Year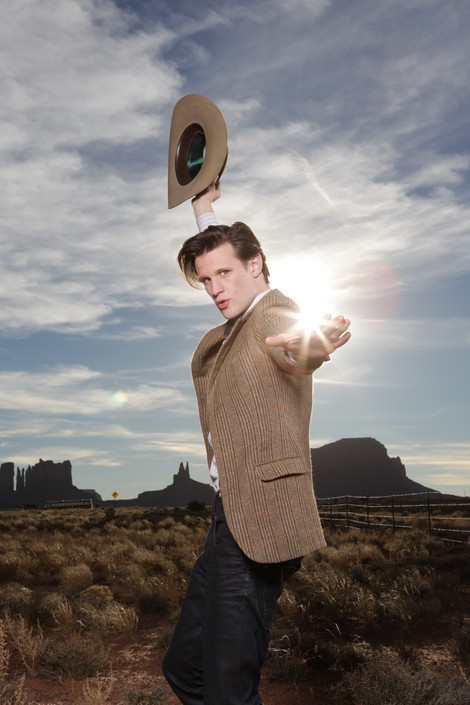 Doctor Who star Matt Smith has announced that he'll be departing the show at the end of the year, after four seasons as the eponymous Time Lord.

The 30-year-old star is the youngest to play the title role and the 11th actor to do so, taking over from David Tennant during the New Year's Day episode in 2010.

Smith's final show will be the Christmas special later this year, during a "spectacular exit," according to the BBC, whe the time-traveling doctor will regenerate into a new human form.

"Doctor Who has been the most brilliant experience for me as an actor and a bloke, and that largely is down to the cast, crew and fans of the show," Smith said in a statement. "I'm incredibly grateful to all the cast and crew who work tirelessly every day to realize all the elements of the show and deliver Doctor Who to the audience. Many of them have become good friends and I'm incredibly proud of what we have achieved over the last four years."

The actor also thanked the fans for their support and revealed that he'll be a part of the show's 50th anniversary in November..

"Your dedication is truly remarkable. Thank you so very much for supporting my incarnation of the Time Lord, number 11, who I might add is not done yet - I'm back for the 50th anniversary and the Christmas special," he added. "It's been an honor to play this part, to follow the legacy of brilliant actors, and helm the Tardis for a spell with 'the ginger, the nose and the impossible one'. But when ya gotta go, ya gotta go and Trenzalore calls. Thank you guys. Matt."

Past Doctors include actors Jon Pertwee, Tom Baker, Peter Davison, Paul McGann and Christopher Eccleston.