Doctor Claims Michael Jackson Was A Drug Addict In 1993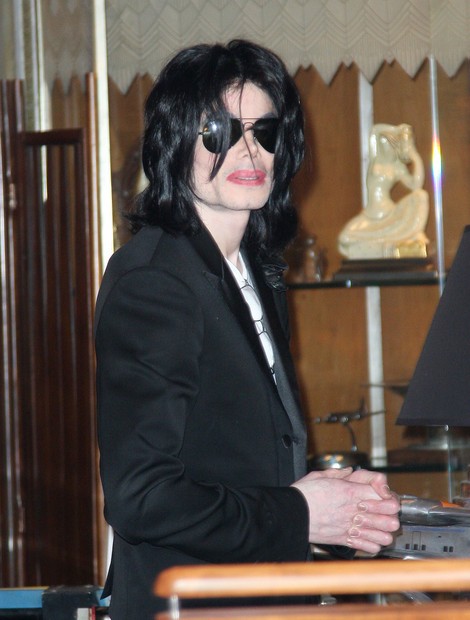 Twenty years ago, a doctor who once treated Michael Jackson for pain on tour told an AEG Live executive that the singer was a drug addict. No one believed the doctor when he informed concert promoters that Jackson was an addict. The doctor also told tour manager Paul Gongaware, who is now an AEG Live executive, that Jackson was dependent on opiates.
Dr. Stuart Finklestein, who is now an addiction specialist, was called to testify in what was the 43rd day of the ongoing wrongful death trial.
During Jackson's 1993 "Dangerous" tour, Finklestein traveled the world with the King of Pop and testified in court via a video deposition that he gave the singer a shot of Demerol and a 24-hour intravenous morphine drip while he was in Thailand.
Finklestein said he was called to administer pain relief to Jackson and spoke with the singer's Los Angeles doctor on the phone and agreed to give him pain medication for a severe headache.
While administering Demerol, the doctor noticed Jackson's "buttocks were so scarred up and abscessed that the needle almost bent." He added, "He obviously had had multiple injections in his buttocks prior to arriving in Bangkok."
To help him get back on stage, Finklestein gave the pop star morphine for the following 24 hours.
In addition, the doctor recalled that the singer wore a Duragesic patch, which contained another opiate that is absorbed through the skin.
Finklestein also testified that the singer's longtime make-up artist and hairstylist also administered two ampules of Demerol that were for Jackson's injections.
Jackson's "Dangerous" tour was canceled in Mexico City after the star's friend Elizabeth Taylor flew in for an intervention and took Jackson to a hospital in England.
Katherine Jackson and the star's three children are suing AEG Live executives, claiming they ignored the singer's health issues and were partially to blame for his 2009 death.

The Jacksons also allege AEG bosses negligently hired and controlled Conrad Murray, the jailed doctor who administered the fatal dose of the anesthetic propofol, which resulted in the singer's death.