DOA: Fall TV Most Likely To Be Canceled

It's often difficult during a show's first season. Characters come and go, storylines are tweaked, and main players sometimes get replaced. Remember the Aunt Vivs of "
The Fresh Prince of Bel-Air
" or the husband swap on "
Bewitched
?"
If a show hasn't proven itself early on, it's an uphill battle. After last season's writers' strike, this may be the first time viewers come to their TVs with welcomed anticipation instead of judgment for new shows. Maybe. But there are some shows that will struggle more than others:
"Kath & Kim," NBC, premieres Thursday, Oct. 9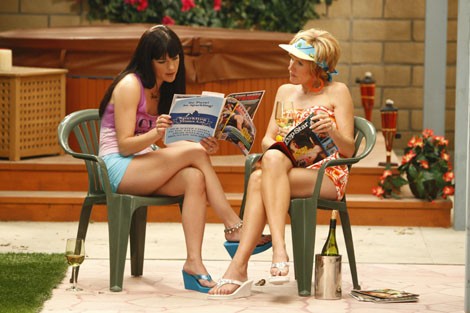 The Australian comedy-gone-American "Kath and Kim" features a somewhat frightening duo.
Molly Shannon
and
Selma Blair
star as a mother and daughter. Thankfully, Shannon is cast as the mother. The premise is a daughter with a princess complex becomes estranged from her husband and moves back in with her divorcee mother. Shannon acts as the too-flashy-to-be-comfortable mother, reluctant but tolerant of her daughter's return.
From the promos, the generation gap and relationship issues could provide some hilarious awkward moments. But the bratty attitude exuded by Blair might wear on some viewers. Despite the seasoned comedic talent and a successful template already in place overseas, this could struggle to find the correct audience. "
The Office
" was restructured and struck a chord with U.S. viewers. "Kath and Kim" has to break from the cultural disparities and relate to its audience if it wants to be around next year.
"My Own Worst Enemy," NBC, premieres Monday, Oct. 13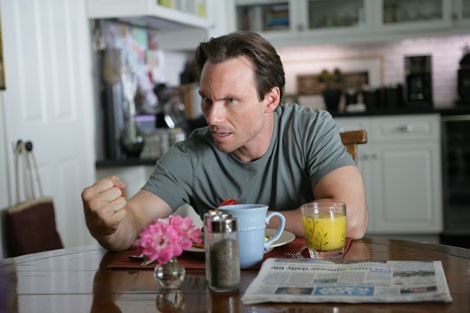 Christian Slater
is arriving in "My Own Worst Enemy" and will likely be promptly exiting the airwaves sometime around December (if we're lucky). This show conjures up no goodwill after a small introduction via promos and commercials. Thirteen episodes are green-lighted for this series about a spy and a suburban dad - who are unknowingly the same person. Due to an experiment in years past, Henry (Mr. Mom) is oblivious to the time he spends as Edward (spy) until he receives word from his ass-kicking second personality that his life is in danger.
This drama would be interesting if the same network didn't have a show that reminds us of this premise already - "
Chuck
." It's another series that toys with the issue of having information unbeknownst to you. Although the template is a comedy, it still rings familiar. With "
24
" taking all the wind out of the sails of any new spy or suspenseful dramas that try to outdo the incredible Jack Bauer, "My Own Worst Enemy" needs some "Lost"-esque addictive storylines to survive.
Untitled Ashton Kutcher & Tyra Banks show, ABC, mid-season
The most obvious dud comes from two well-known celebrities who have found success in the past with their own brand of televised entertainment. This "success" still puzzles some of America. Tyra Banks and Ashton Kutcher are combining their forces. Here is where people will disagree - forces of good? Forces of evil?
The yet-to-be-titled show technically won't premiere until mid-season, but the train wreck is on the horizon. Billed as a reality show that's a "beauty pageant unlike any you've ever seen," images of up-and-coming models being punked are almost welcomed. The novelty of another medium on which to watch Tyra Banks beg for attention shouldn't require an encore season.
"Fringe," FOX, premieres Tuesday, Sept. 9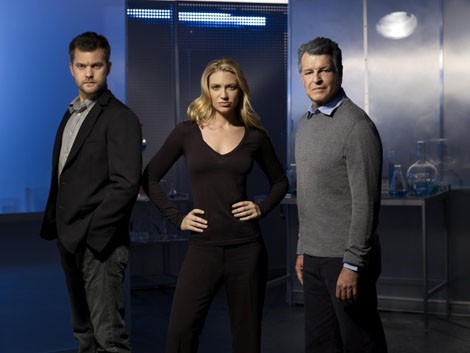 An intriguing show, "Fringe," reminds viewers of a little show FOX once had that proved to be wildly successful (The
X-Files
). It even spawned two movies that escaped the straight-to-DVD route. But can "Fringe" take the unexplained phenomenon/dramatic template and do something different with it?
The show focuses on FBI agents Dunham and Bishop, portrayed by
Anna Torv
and "Dawson's Creek" alum
Joshua Jackson
. An unexplained phenomenon that starts killing the passengers and crew of a flight adds a touch of terrorism mania - a new twist that might help brings this sci-fi show back from the edge of reality.
J.J. Abrams
(
Lost
,
Alias
) is helming the project, so there's hope for "Fringe" as long as it can walk the line between the unbelievable and make us think, all while remaining entertaining. A word of advice - pay attention to the cows in this show.
"The Ex-List," CBS, premieres Friday, Oct. 3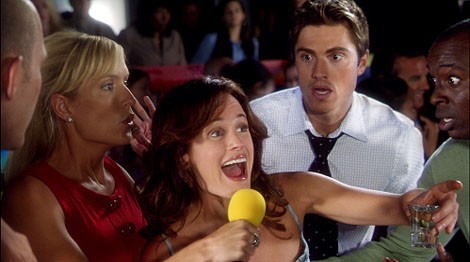 Based on an Israeli show, "The Ex-List" focuses on Bella as she searches through her ex-boyfriends after a psychic informs her that she has already dated the man she is going to marry. But there's a catch. If she's unable to seal the deal within a year, she'll be single forever.
Elizabeth Reaser
, known as recurring character Ava on "
Grey's Anatomy
," stars as Bella and has described this show as "speed-dating with your exes," which sounds just as enjoyable to watch as it does to experience. A psychic, 30-something character parades a likely typecast list of men throughout the series, and viewers see what happens when she does (or doesn't) find him. Our psychic prediction? There will be just a single season of "The Ex-List."
What are your thoughts on this fall's line-up? Give us a comment.
Story by
Kate Kostal
Starpulse contributing writer