Do The 'Monster Mash' In... Today's Links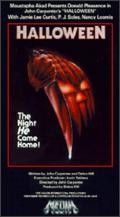 Check out some of the best links we found around the web today. And be sure to visit our
Daily Links
section where we're constantly pouring in the best stuff from around the web.
Katie Holmes is frightening
- IDLYITW
Jenna Elfman compares scientology criticism to torture of Christians
- Celebitchy
Mary Kate & Ashley battle over potential matching boob jobs
- Star
Knucklehead Rays fan gets pwned:

The least scary supernatural TV shows of all time
- Television Without Pity
10 Last-minute halloween costume ideas that are quick and easy; brought to you at the last minute in this last minute article (let's face it, you're already staying home tonight)
- College Candy
10 reasons "Clone Wars" beats any "Star Wars" prequel
- Wired
It ain't Halloween without "The Monster Mash":


Kim Kardashian is a wonderful woman
- IDLYITW
Halloween to the max: 14 Costume changes for Regis & Kelly this morning
- Top Socialite
No Costume Necessary: Stars With Freaky Everyday Looks
- Starpulse Exclusive
Amy Sedaris explains how to clean thine nether regions on "Chelsea Lately"


10 Celebrities who won't need a mask tonight.
- Celebrity Smack
The scariest Halloween news all day: George Lopez is getting his own late night talk show (well, as long as it's not another fake Latin sitcom)
- Bitten & Bound
100 Illustrated Horror Film Posters
- Wellmedicated.com
And now we leave you, appropriately, with Dave Matthews Band's "Halloween":



Like what you see? There's lots more of this stuff in Starpulse's
DAILY LINKS section!
Check out and bookmark the
Daily Links
page and check back often for some of the hottest, funniest and craziest crap on the web!
Click the pics for more info on these Halloween classics!