Do All Russian Supermodels Have Hairy Legs? Natalia Vodianova Exposes Hers (Photos)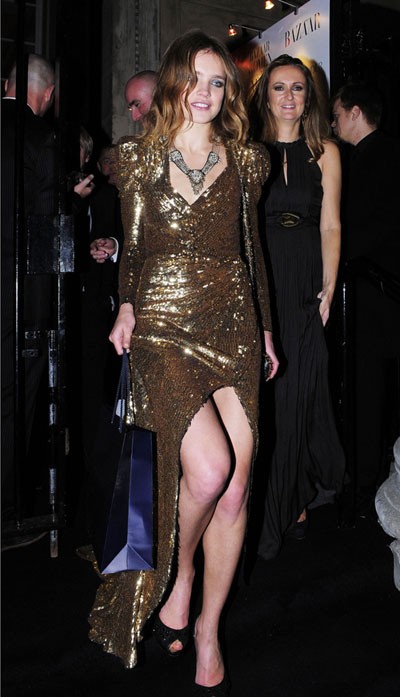 Natalia Vodianova flashed her hairy legs at the Harper's Bazaar Women of the Year Awards in London earlier this week.See the close-up photo below...
We don't think all Russian supermodels follow this trend (at least we hope not). What do you think of her hair-raising decision? Did she forget to shave or do it on purpose?
Whatever the reason, she's smiling and doesn't seem to care what about people think.
SEE MORE PHOTOS OF NATALIA HERE!