DNA Results Saying That Singer B. Howard Is Michael Jackson's Son Probably Fake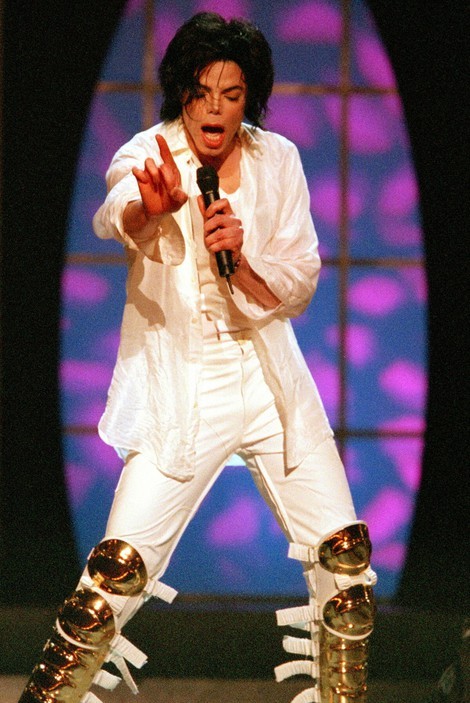 Recent reports confirming that 31-year-old musician Brandon Howard is the son of late pop star Michael Jackson look to be falsified, thanks to an investigation by TMZ.com.

Thursday afternoon website FilmOn.com shared the results of a DNA test in a live stream on the site, revealing that there was a 99.9% chance that Jackson fathered Howard and that Howard may even be the subject of Jackson's 1982 hit "Billie Jean."

But after a little digging, TMZ learned that the Irish corporation called "DNA Lab," which allegedly handled the testing, doesn't exist anywhere in Ireland. Better yet -- whoever came up with the fake company used the same DNA logo that was used on promotional t-shirts for the movie "Terminator Salvation." The logo appears at the top of the paper that has the test results.

Howard opened up about the story in a video he posted on his official Facebook page, saying, "Number one, I did not call TMZ or anything like that. Didn't put out a story, nothing. Number two, I've never 'self-proclaimed' to be Michael Jackson's son. Number three, I'm definitely not suing the estate. I've been taken care of very well. Number four, it is true I did do a DNA test but it had nothing to do with any of this."

Corey Feldman, a longtime friend of Jackson's, came to Brandon's defense on Twitter when the story broke, writing, "PLEASE UNDERSTAND: (Howard) didn't talk 2 the press! He never asked 4 $! And he has STILL NOT CLAIMED he is MJs kid! SOME SLEEZBALL FOUND OUT ABOUT THE TEST AND MADE UP A STORY AND SOLD IT 2 TMZ! That's the WHOLE STORY!!! It was meant 2 B PRIVATE INFO!"

More stories have surfaced about the situation as well, with numerous sources claiming that it's not Michael who is Brandon's dad, but Michael's father Joe. Brandon's mother, gospel singer Miki Howard, was once represented by Joe Jackson and she toured with Michael.

"I've been hearing for years that Brandon is Joe's son," one source told New York's Daily News.

There is one truth to the story though -- Brandon looks and sounds an awful lot like Michael.