DMX Released From Prison (Video)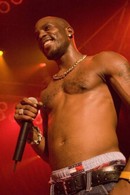 Embattled rapper DMX has walked free from prison after serving seven months for a probation violation.
 
The hip-hop star, real name Earl Simmons, was originally expected to leave an Arizona state prison in Yuma last week, but had his release date pushed back after allegedly committing seven disciplinary infractions during his incarceration.

He was released on Tuesday and is already planning to get back to work.

DMX tells AllHipHop.com, "I'm feeling good... feeling really good. I spoke to my daughter; I just got off the phone with my wife... I'm going to go see my daughter while the sun is up then I'm going to be in the studio, man."