DMX Furious About Spotlight On His Drug Use In 'Iyanla: Fix My Life'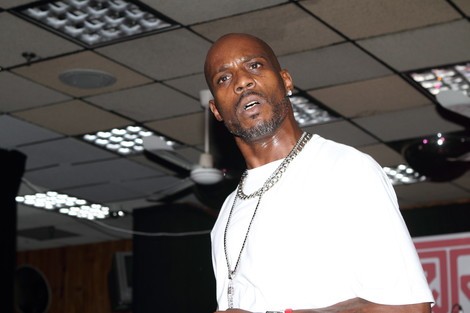 In a recent interview on "Iyanla: Fix My Life," DMX broke down about his drug abuse battle, and now the rapper wants Oprah Winfrey's OWN network to remove the clips from its website.
During in an emotional sit down with spiritual coach Iyanla Vanzant, DMX, real name Earl Simmons, talked about addiction, saying he  will "always have a drug problem, until I die." He also admitted that heavy drug use nearly led him to commit suicide on several occasions.
He explained: "I thought about blowing my head off a few times. The only thing that stopped me was... I have children."
DMX, who has fathered 10 children with several women, insists the interview was only supposed to feature his addiction to women and not his addiction to drugs. He is now demanding OWN executives remove footage of the interview from its website.
He told TMZ.com, "Iyanla set the whole thing up to make me look bad for ratings... That lady is toxic... My last words to her were that she can suck my d**k and she still can."
DMX has been in and out of jail for his drug issues, and Vanzant points out that the rapper could have walked out of the interview at any time. He reportedly signed a release form to allow the episode to air.
Vanzant explained: "He freaked out on himself... (His accusations are) not accurate. Absolutely not accurate. And he never left, hello?! He never left and came back the second day to tell us he wasn't coming back. It means that some part of him wanted to be there... (He can be helped) but it takes a willingness, and I'm not sure the willingness is there."
Iyanla asks DMX if he has a drug problem: