DMX Church Fundraiser Cancelled

A fundraiser for DMX's church has been cancelled after venue owners discovered the rapper's plans to perform. The controversial hip-hop star was due to take the stage at Independence High School in Glendale, Arizona on Saturday as part of the special show benefiting Morning Star Sanctified Church, where the rapper and his family worship.

Church officials took out a $1 million insurance policy for the gig, billed as a 'gospel rap extravaganza', and paid the school a $500 deposit. But, now they've had to refund ticket-holders after school authorities decided to axe the show once they learned DMX was on the bill.
 
Pastor Barbara King tells TMZ.com there are plans to reschedule the concert and hold it in the church.
 
DMX spent time in jail last year on charges of drug possession, animal cruelty and theft, stemming from various arrests in 2008.

After his release last May he was sentenced to 18 months probation for verbally threatening a guard during his stint in prison.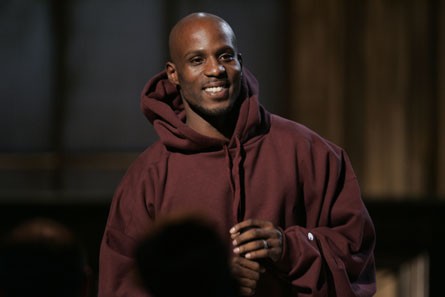 Click Here For More DMX Pictures