DJ Tiesto Announces Las Vegas Residency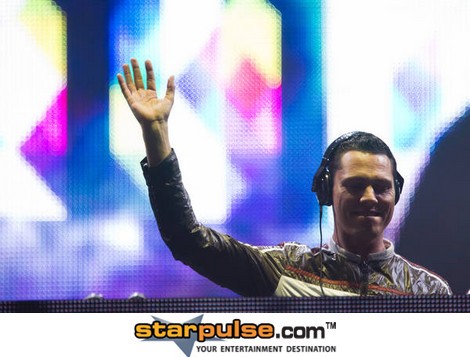 DJ Tiesto has announced a 20-month residency at the MGM Grand Hotel in Las Vegas.

The Dutch beat--maker insists he won't be making summer pilgrimages to the world's dance music meccas, like Ibiza and the Middle East, and instead he plans to set up shop in Sin City.

Announcing the big music news, Tiesto says, "With the scene blowing up in America, Vegas is so much fun now. It's the right time to do it. I do everything on my gut feeling, and I felt like it's gonna be awesome there. I've been to Ibiza for 10 years, and I love Ibiza, but I always look for something new and a new challenge."

As part of his deal with MGM, Tiesto will perform more than 20 daytime shows at the resort's outdoor pool and over 40 performances at the massive new Hakkasan Restaurant and Bar, which houses 7,000 people.

He adds, "They want to make it an experience. For sure, the production inside the club is going to be amazing."