DJ Pauly D's REMIX Cocktails Hit Shelves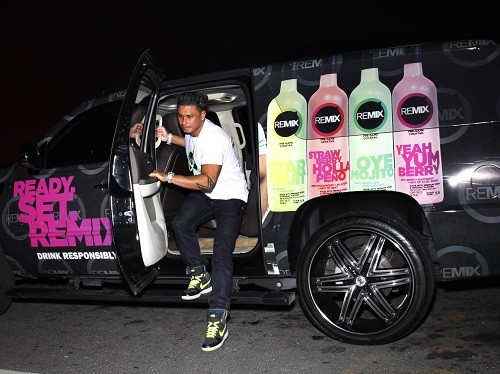 The drinks are here!
DJ Pauly D's new line of ready to drink cocktails called REMIX is now available in 7 of today's hottest markets - RI, NJ, NV, NY, MA, IL and GA. Being the first line of cocktails dedicated to pre-gaming, REMIX is always RTD "Ready-To-Drink": just pour over ice and serve. How easy is that? Plus, REMIX is available in 4 fresh, original flavors including Oye Mojito, Yeah Yumberry, Strawberry Holla-peňo, and Starfruit.
This past Saturday Pauly spun his first gig post filming "Jersey Shore" Season 6 at the The Pool After Dark at Harrah's in Atlantic City to celebrate his 32nd birthday and the line's offcial launch.
So, are ready to REMIX with Pauly?