DJ Pauly D To Launch Exclusive Line Of Tanning Lotions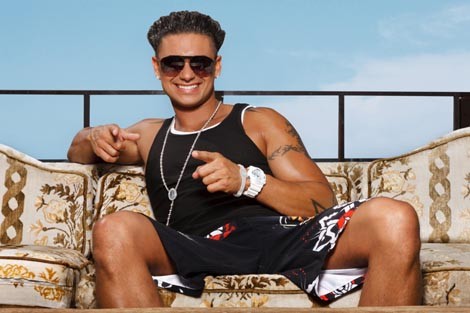 GTL is taking on a whole new meaning for this "Jersey Shore" superstar!
DJ Pauly D has teamed up with Devoted Creations Inc. to launch an exclusive line of Tanning Lotions and Sunless Products to be sold in high-end professional salons worldwide. Already recognized as the fastest growing Indoor Tanning Lotion Brand around the globe with award winning marketing campaigns, Devoted Creations sees this joint venture with Pauly D as a huge step forward for its popular brand of products.

"Partnering with Pauly, who has such a tremendous amount of star power and fan following, is beyond exciting. Our teams have great chemistry and drive which makes this a winning combination," states Lewis Henry, Devoted Creation's President. Be on the watch for great things from this dynamic partnership."
What do you think this new line will be called?