DJ Carl Cox Announces New Album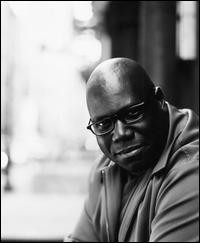 KOCH Records announces the release of "Second Sign," the new DJ-mixed artist album by
DJ Carl Cox
, on April 4th, 2006. "Second Sign" contains 15 original Carl Cox tracks produced in conjunction with heavyweight electronic producers like
Fatboy Slim
,
Josh Wink
,
Roni Size
, Mistress Barbara and others. Cox has mixed up styles one would never think of putting together -- house, soul, punk, techno and drum and bass.
Known as one of the best DJs in the world, Carl Cox has been part of Britain's dance scene from the heady days of disco through to the global clubland of the '90s, with temporary pit-stops covering hip hop, the rare-groove movement and the immense rave revolution of the late '80s.
Cox has plans to host his own stage at 2006's "Ultra Music Festival" in Miami, Florida, and will returns to DJ in Ibiza in the summer. Cox will also be performing at the Coachella festival on April 30th, 2006.
The track listing for "Second Sign" is:
1. That's the Bass (Cox's Rock Drums Mix) feat. Norman Cook)
2. Space Calling
3. Give Me Your Love feat. Hannah Robinson
4. Feel The Real w/Light of the World
5. Room 713
6. If I Fall (Would You Let Me?) Phats and Small Mix feat. Onallee
7. On Fire feat. Mistress Barbara
8. Ain't It Funky Now
9. Dirty Bass feat. Christian Smith
10. It's the Machines feat. Josh Wink
11. Vibes of Energy feat. Kevin Saunderson
12. Give Me Your Love (Valentino Kanzyani EarresistAble Mix)
13. Open Book feat. Roni Size and Onallee
14. Got What You Paid 4! Feat. Saffron
15. If I Fall (Would You Let Me?) (Drum and Latin version) feat. Onallee