DJ Basshunter Cleared Of Sexual Assault Allegations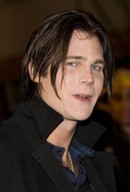 Swedish DJ Basshunter has been cleared of allegations he sexually assaulted two women after a concert.

The Now You're Gone hit-maker - real name Jonas Altberg - was accused of attacking two teenage girls at a nightclub in Kirkcaldy, Scotland last December.
They claimed he had grabbed them and thrust their heads towards his groin, while one alleged he had pulled up her dress and slapped her butt.

Altberg denied two charges of sexual assault in January and was acquitted at Kirkcaldy Sheriff Court on Tuesday.

Sheriff Maxwell Hendry ruled the evidence from the two women was "riddled with inconsistencies and improbabilities", adding, "I consider in this case the witnesses were neither credible nor reliable... They ignored good advice given to them to contact police and instead contacted a newspaper before giving statements."