Dita Von Teese Wants A Ride On This Jet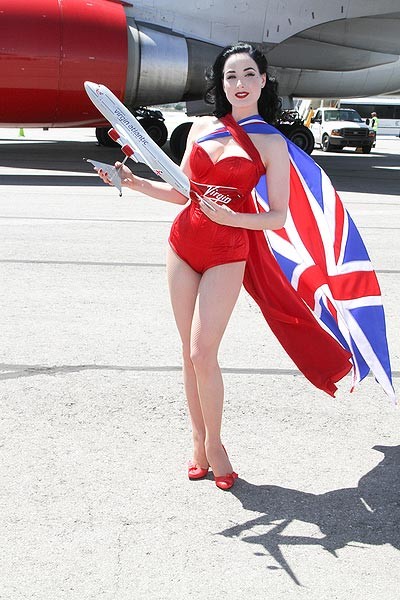 Dita Von Teese $howed her love for Britain by wearing the country's flag as a cape and showing off her favorite sex t-- er, model airplane, for Virgin Atlantic's 10th Anniversary of Flying to Las Vegas.

The burlesque star and Richard Branson posed yesterday in front of an airplane that featured an identical image of the dark haired beauty.

The popular dancer and pin-up model originally trained to be a ballerina. She later worked in a strip club and then became a fetish model. She is known for her "girl in the glass" (somewhat nsfw pics begin here) performance, where she bathes in a champagne filled crystal-clear glass bathtub.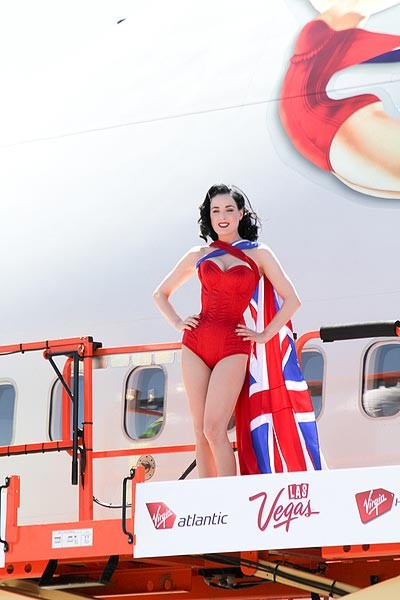 ^ click for next image ^
Click the pics for larger images:
- Click here for more Dita Von Teese pictures! -