Dita Von Teese To Guest Star On 'CSI'

Burlesque dancer Dita Von Teese is the latest star to sign up for a guest appearance in CSI: Crime Scene Investigation.

The raven-haired beauty is set to follow teen sensation Justin Bieber by filming a cameo role for the program - she will star as a Hollywood femme fatale in an upcoming episode.

Executive producer Carol Mendelsohn tells Entertainment Weekly the special storyline will be a throwback to "the glory days of L.A. film noir," adding, "Her character is absolutely unlike what she seems. Prepare to be tantalized and tormented."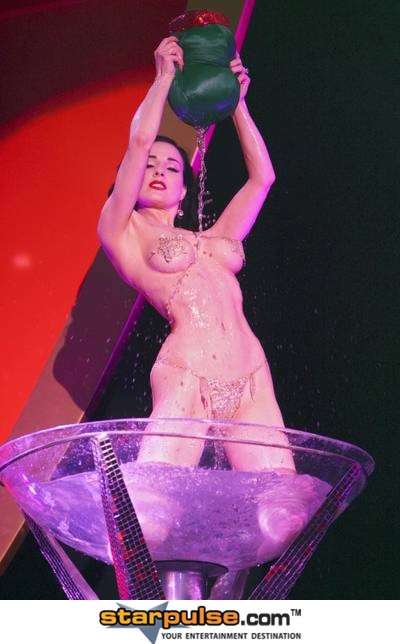 Click Here For More Dita Von Teese Pictures