Dita Von Teese Suing Insurance Firm Over Canceled Performance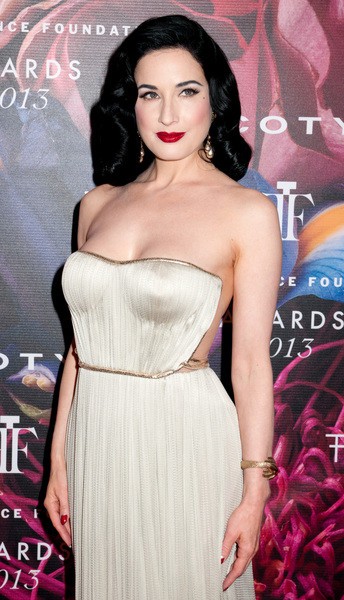 Dita Von Teese is suing insurance company for negligence after they allegedly refused to cover the costs of a New York show canceled due to Superstorm Sandy last year.

The burlesque beauty, real name Heather Sweet, was due to take the stage at Manhattan's Gramercy Theater for her Burlesque: Strip Strip Hooray show on October 30th, but the appearance was axed on the eve of the event after strong winds and heavy rain lashed the island and caused a massive city-wide power outage.

Von Teese claims she had to pay out almost $97,000 from her own pocket, plus interest, to provide accommodation for her entire cast and crew and cover their expenses during the blackout.

Nevertheless, when she attempted to claim the money back from show insurers, they refused, insisting her policy for non-appearance cancellation coverage for entertainers only applied to events she missed due to accident, illness or death, and not natural disasters or "acts of God".

She alleges executives at the Los Angeles-based Momentous Insurance Brokerage of Van Nuys and broker Connie Woodson failed to explain the "absolute need" for the star to obtain additional coverage for the treacherous weather conditions ahead of the gig, accusing the defendants of breach of fiduciary duty, breach of oral contract, negligence and misrepresentation.

Von Teese is demanding damages, loss of merchandise revenue and costs.