Dita Von Teese Promotes Stripping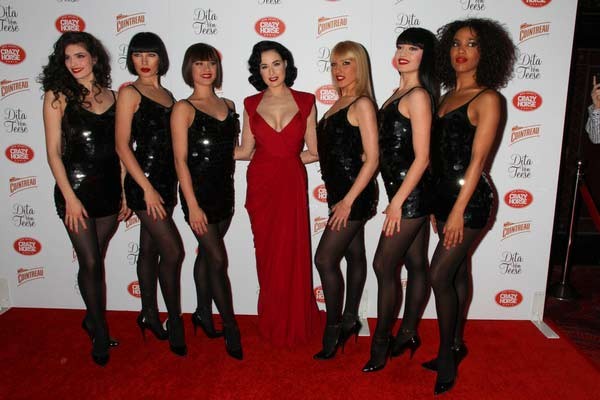 Stripp- er, burlesque performer Dita Von Teese showed off her moneymakers at the Opening Night of MGM Grand's "Crazy Horse Paris" Cabaret in Las Vegas yesterday looking succulent in a flowing red gown.

We didn't realize she was 37-years-old until we checked out her bio; and it got us thinking - how in the world did Marilyn Manson score this?

It looks like she hasn't aged in years, but maybe that's because of all the make-up that she wears.

The ex-Mrs. Shock-Rocker recently said she would never get a tattoo.  She recently Tweeted: "I like tattoos, but I know when and how to appreciate something without needing it for myself, and that goes for more than just tattoos!"

Wonder what she means by that.

Check out the pics...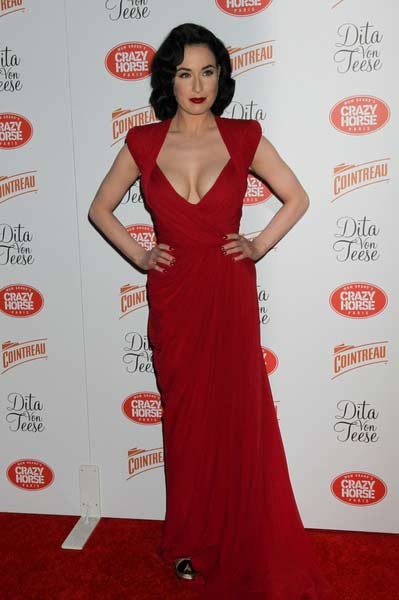 ^ click for next image ^
Click the pics for larger images:
- Click here for more Dita Von Teese pictures! -