Dita Von Teese Checks Herself Out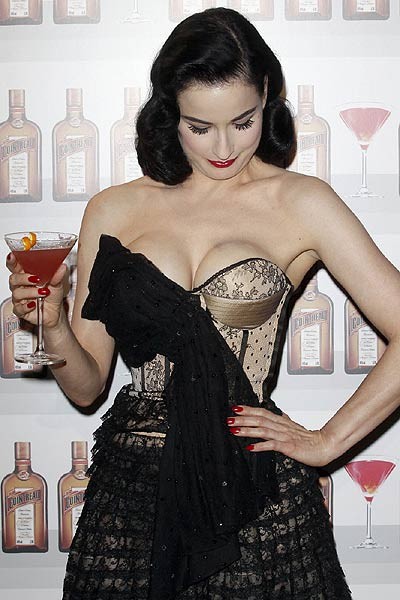 The voluptuous Dita Von Teese presented the Cointreaupolitan Cocktail in Madrid on Thursday wearing a cleavage-baring dress and Louboutin heels. Perhaps she's checking to make sure she's not busting out of her dress?

The burlesque dancer wants to launch her own fashion line. She is well known for her extravagant shows and lavish fashion choices and previously designed a lingerie collection for Wonderbra.

She told TheFrisky.com, "I wouldn't want to just go into my closet and knock off my favorite designers. I feel like a lot of celebrities do that. They're like, 'I'm going to have a clothing line!' And meanwhile it's like, 'Oh, you really loved that Dior suit you borrowed! You loved it so much you knocked it off!'"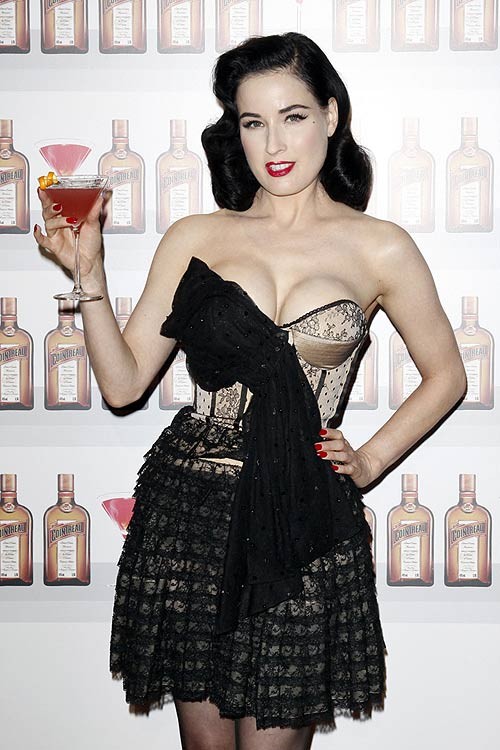 ^ click for next image ^
Click the pics for larger images:
- Click here for tons more Dita Von Teese pictures! -