Disturbing Testimony At Ex-Cake Drummer's Child Molestation Trial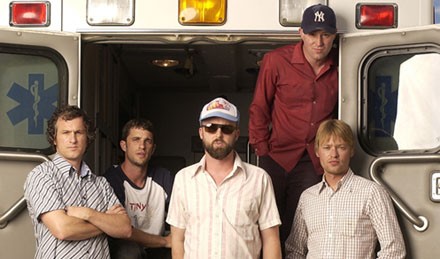 Former Cake drummer Peter McNeal was accused of sexually abusing a child during a Thanksgiving party in 2009 in shocking testimony at his trial this week.

McNeal is currently on trial in Los Angeles after he was arrested on one felony count of oral copulation and sexual penetration of a child under the age of 10 last December.

A woman, whose identity was withheld to protect the alleged victim, took the stand on Tuesday to give a harrowing account of what allegedly happened to her then three-year-old daughter at a Thanksgiving party in 2009.

She said that after leaving the bash, her daughter asked, "Why did that man want to put his p**is in my mouth?"

The girl later recounted what had allegedly happened at the party to the mother, who told the court, "(She thought) it was a game... She had no emotional value to it yet.  It was just something that happened."

She also explained why the family waited two years before reporting the alleged incident to police, insisting they wanted to be "100 per cent certain" before making such a serious accusation, according to the Los Angeles Daily News.

McNeal performed with Cake from 2001 to 2004 and has also worked with Norah Jones.