Dispatch Unveil First Album In A Dozen Years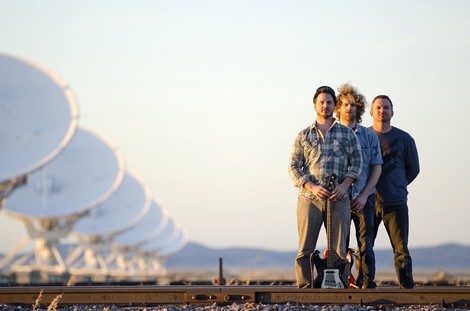 Reunited rockers Dispatch have released their first album in 12 years.

The trio originally split in 2002 after six years together, but the stars went on to reunite for various one-off performances before announcing plans for a comeback in 2011.

Dispatch, fronted by Chad Stokes, unveiled Circles Around the Sun this week, but the singer admits he is not sure if the band will continue to make further records in the future.

He tells Billboard.com, "We could've recorded more (songs for this album), but we didn't have time. We had to save some for the next record, if there is one."

Dispatch's last album, Who Are We Living For?, was released in 2000.