Disorderly Conduct Charges Against 'Jersey Shore' Star Deena Cortese Dropped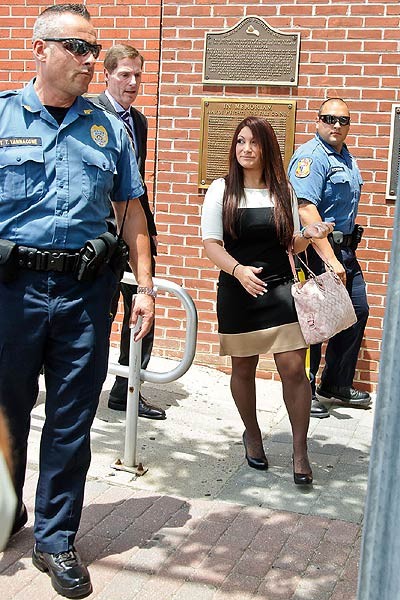 Jersey Shore star Deena Nicole Cortese returned to court on Tuesday for a hearing over her June disorderly conduct arrest, when Seaside Heights, New Jersey, police took her into custody for dancing in the street while intoxicated and slapping cars that were driving past.

She was slapped with a misdemeanor disorderly conduct charge, which was dismissed on Tuesday. In lieu of the charge she was issued a ticket for failure to use the sidewalk and was fined $106 plus $33 in court fees, according to E! Online.

Attorney Michael Pappa, who represented Deena in court, told E! News that Deena is "very appreciative and grateful for the outcome."

Deena's parents bailed her out of jail after the June 10 incident.