Disney's 'Frozen' Soundtrack Tops The Billboard 200 Chart For 11th Time Thanks To Biggest Sales Week Ever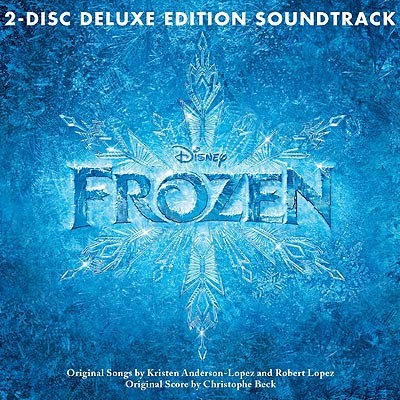 The soundtrack to Disney's smash-hit animated film Frozen has topped the charts yet again, this time with its biggest domestic sales week since its release back in October.

The album, which features all the hit songs from the film, including Idina Menzel's Oscar-winning "Let It Go," topped the Billboard 200 chart for the 11th week, selling over 259,000 copies thanks to help from the Easter weekend.

The soundtrack topped the chart in the previous week, with just over half the sales (133,000) it did this past week leading up to the Easter holiday.

The album has now sold over 2.3 million copies in the U.S.

"Frozen" sold over three times the copies that R&B newcomer August Alsina did with his debut album, "Testomony," which entered the Billboard 200 chart in a very distant second.

The rest of the top five are also new entries to the chart, including NEEDTOBREATHE's "Rivers in the Wasteland," Jason Derulo's "Talk Dirty," and Ingrid Michaelson's "Lights Out" round out the top five.

Over on the Hot 100 singles chart it was Pharrell Williams at the top for the ninth time with "Happy," from the film "Despicable Me 2."

John Legend's "All of Me" retained the number two spot, while Derulo's title track came in third.

See the full charts over at Billboard.