Disney Unveils New 'Maleficent' Poster With A Winged Angelina Jolie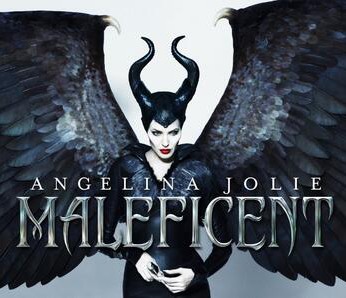 The official Twitter for Disney's upcoming film "Maleficent" has released the latest artwork for the movie, which shows a horned Angelina Jolie gazing off to the side with enormous wings jutting out from her back.
The photo was captioned: "I had wings once. And they were strong, but they were stolen from me."
The account also includes a link to a clip from the film. "The truth about @Maleficent has been revealed. Tweet #MaleficentsWings to share the truth about the dark fairy."
Jolie's daughter Vivienne plays the young Princess Aurora (Sleeping Beauty) in the project. She isn't the only family member featured in the film - two of her and Brad Pitt's adopted kids also appear with their tutors.
The actress told Entertainment Weekly: "It was Pax and his teacher, who is Vietnamese, playing the Vietnamese Queen and Prince and then Zahara and her teacher playing the African or Nubian queen and princess.
The film opens in theaters May 30.