Disney Readies Another Classic Animated Film For Live-Action: 'Dumbo'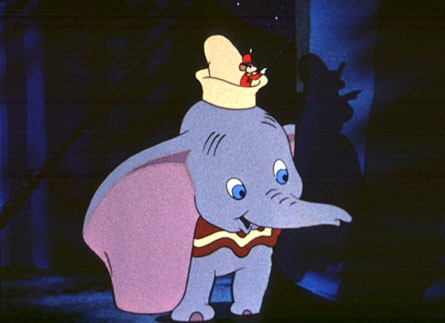 Disney is reaching back into the 1940s for another classic carton to bring to life: Hollywood Reporter has revealed the House of Mouse has begun work on a live-action Dumbo.
The 1941 movie was the fourth feature film by Walt Disney Animation Studios, after Snow White and the Seven Dwarfs, Pinocchio, and Fantasia. It went on to win an Academy Award for Best Scoring of a Musical Picture and was nominated for Best Original Song for "Baby Mine."
Dumbo will become the sixth classic animated film by Disney to be re-imagined into a live-action feature. It follows Tim Burton's Alice in Wonderland, Maleficent (a re-imagination of The Sleeping Beauty), and announced projects Cinderella, The Jungle Book, and Beauty and the Beast.
Transformers series scribe Ehren Kruger will write the script and Oblivion and Tron Legacy producer Justin Springer will co-producer with Kruger. Kruger has written every Transformers movie since Revenge of the Fallen, and is already in line to write the follow-up to Age of Extinction.