Disney Officially Greenlights 'Boy Meets World' Spinoff With Ben Savage, Danielle Fishel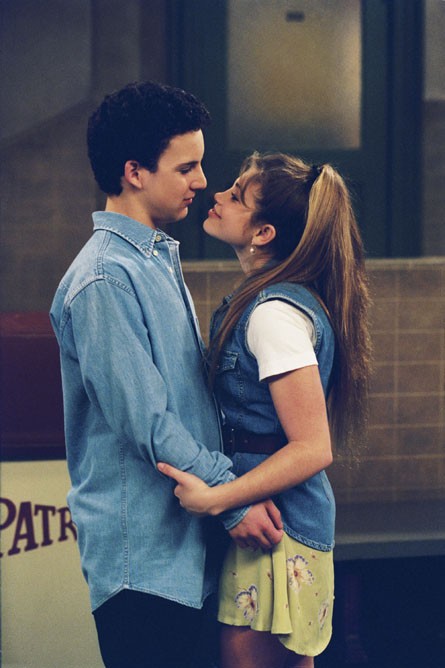 It's official - the "Boy Meets World" spin-off "Girl Meets World" has been given the green light by bosses at Disney.
The show's original stars, Ben Savage and Danielle Fishel, will reprise their roles as childhood sweethearts Topanga Lawrence and Cory Matthews. The new series will focus on their daughter, played by 11-year-old Rowan Blanchard.
Disney execs ordered a full series, and production is scheduled to start later this summer and air on the Disney Channel next year.
Creator Michael Jacobs issued the following statement: "I am grateful to everyone at Disney Channel for the opportunity to reach my favorite audience, which has always been kids. Girl Meets World is a new show for a new generation that will be rooted in the same kind of honest, comedic storytelling about coming of age and the importance of family and friendship that made Boy Meets World so popular."
Last fall, Fishel posted her thoughts on Tumblr: "Making the decision to do the (new) show involved more conversations than you can possible imagine. These conversations were with (former co-stars) because they were all instrumental in creating and maintaining the heart of BMW. The first comment out of every person's mouth was, 'Let's only do it if we think we can create something as special as we did with BMW.'"