Disney Not Ready To Share 'Star Wars: Episode VII' Details Yet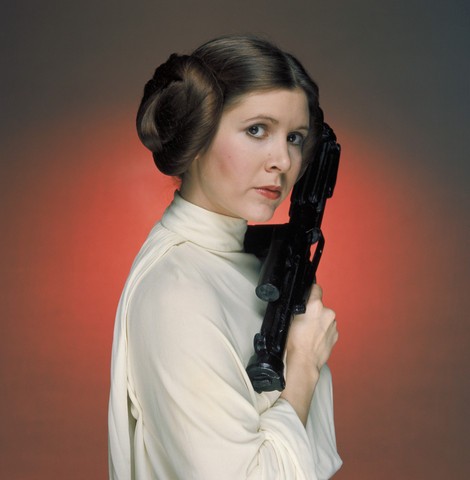 Execs were tight lipped about the upcoming "Star Wars" film during Disney's D23 live-action presentation on Saturday.

According to The Verge, company president Bob Iger told fans, "Now we're just as excited as you are about Star Wars: Episode VII. In fact, we're speechless. At least we're going to be somewhat speechless at this Expo because we aren't ready to share some of the details with you just yet."
The studio is keeping things close to the hip about the 2015 film, including casting announcements and footage.
Fans have been waiting with bated breath for news about the highly anticipated movie. Iger promised the crowd: "But trust me, it's going to be fantastic. Come on, Star Wars and Disney together. How could it not be fantastic?"
No new information was released at Comic-Con, but fans expected at least a tidbit of information from Disney's own expo.  Disney Studios Chairman Alan Horn, said, "I do wish I could tell you more, but there are dark forces. And they are watching."
Fans who attended "Celebration Europe II" last month learned some new details and a saw couple of concept photos from next year's new animated series, "Star Wars Rebels."
"Star Wars" composer John Williams has been confirmed to return to the saga and write the score for the upcoming sequel trilogy, starting with Episode VII. Williams wrote the iconic theme for the series and all the music for the films.