Disney Continuing Live-Action Trend With 'Beauty And The Beast' Remake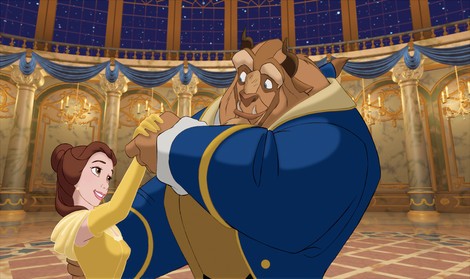 Disney is still all about animation, but they plan on continuing to cash in on live-action remakes – and Beauty and the Beast is next.
Following the $170 worldwide box office gross earned by Maleficent, Disney would be foolish not to continue its trend of live-action features. Oz the Great and Powerful, Alice in Wonderland, and The Chronicles of Narnia: The Lion, the Witch and the Wardrobe were all successful for Disney Pictures.
Variety reports Bill Condon is set to direct the film. Condon's directing credits include Dreamgirls, The Twilight Saga: Breaking Dawn Part 1 and 2, and The Fifth Estate.
Variety also adds Disney is developing live-action versions of The Jungle Book and Cinderella. They've lined up Jon Favreau and Kenneth Branagh to direct the films, respectively.
The animated Beauty and the Beast was released in 1991. It went on to gross $218 million domestic and another $200 million worldwide. It was nominated for six Oscars and won for Original Song and Original Score.