Disney Characters Get Their 'Game Of Thrones' Makeovers
The internet is an awesome place. Before the internet, we probably would have never been able to see our favorite Game of Thrones characters turned into Disney Princes. But now, thanks to deviantart artist nandomendonssa  we can see what two animated versions of our beloved Tyrion Lannister, and Jon Snow (and accompanying direwolf, Ghost) might look like.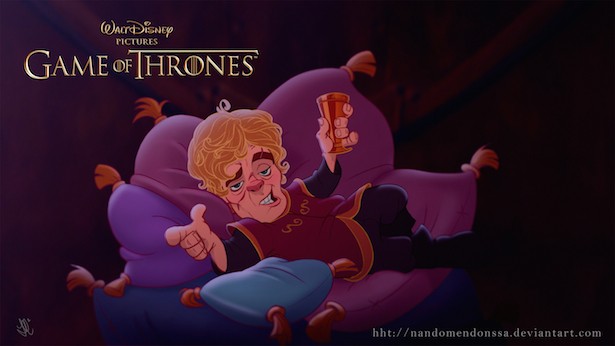 There's Tyrion, in all of his inebriated glory.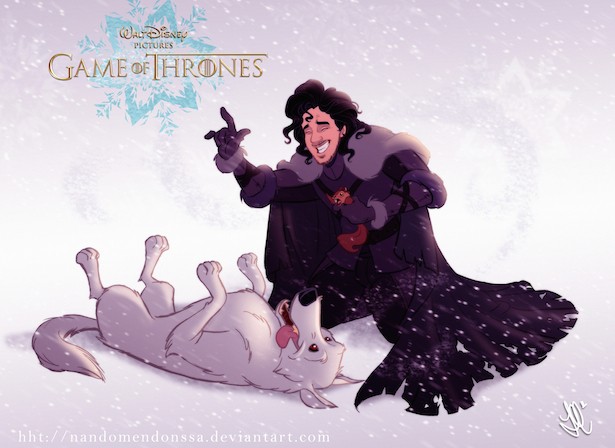 And that's Jon Snow with an incredibly docile looking direwolf at his side.
We have to admit, these are the happiest versions of Jon and Tyrion we've ever seen, as neither has a whole lot to smile about lately. Tyrion and Jon are both knee deep in some serious stuff, and things don't look like they will be getting any less complicated any time soon. 
But, what Game of Thrones Disney Prince would ever be found without some accompanying Disney Princesses? Well, another deviantartist, DjeDjehuti has 'Throne-ified' a bunch of Disney Princesses to fit the part. Now all that's missing is to put some Disney Princes into the mix and viola! The recipe for a Disney movie that would never, EVER be made.
Still - it's fun to think about. Check out the beauties of 'Wonderful World of Westeros' on the following pages.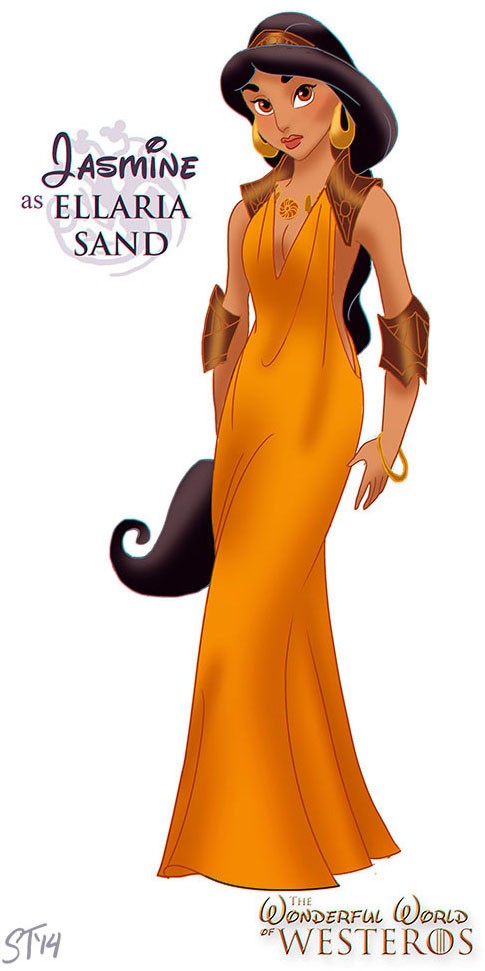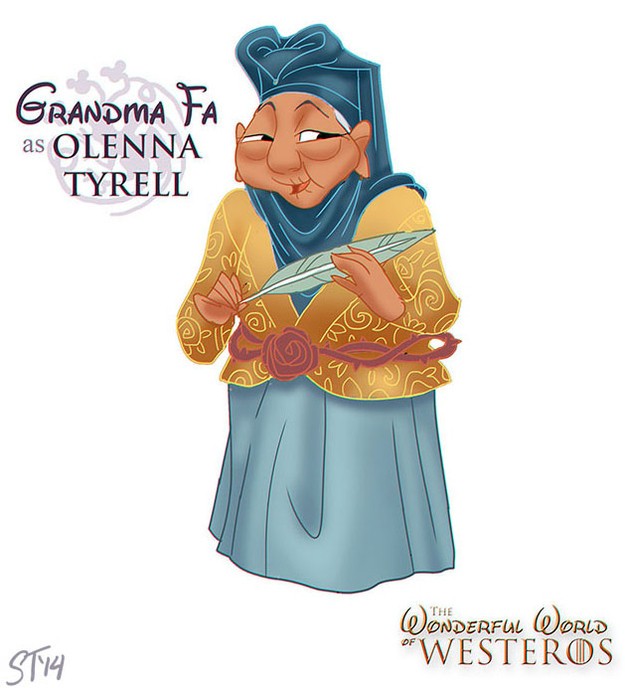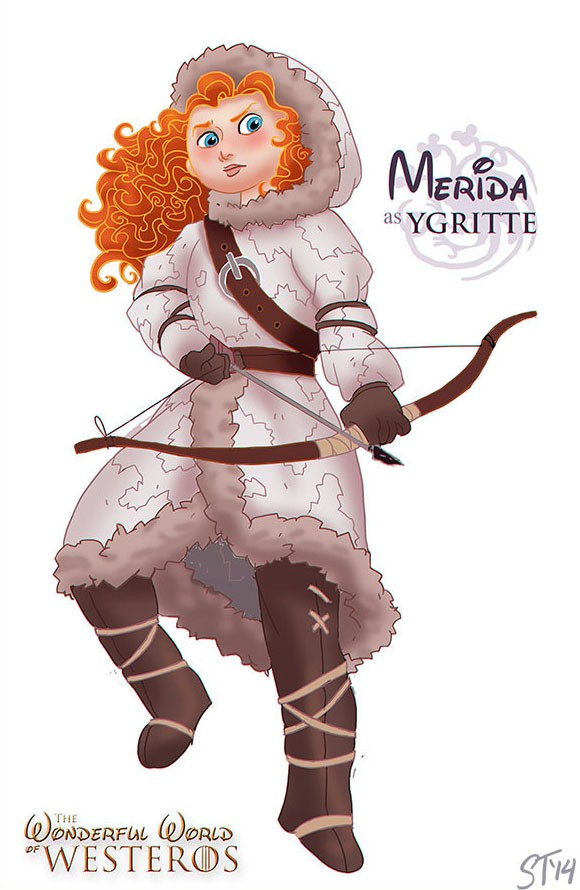 More on the next page!