Disney Boss Rich Ross Steps Down After 'John Carter' Bombs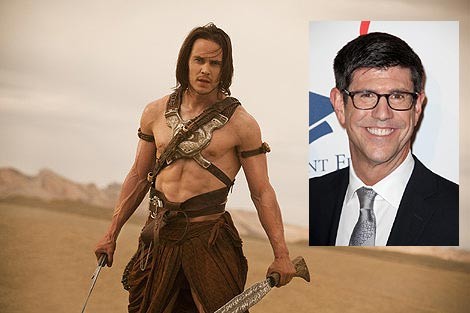 Disney movie studo boss Rich Ross resigned from his position on Friday in the wake of the studio's huge flop, John Carter.

The disappointing film, starring Taylor Kitsch and Lynn Collins and based on Edgar Rice Burroughs' classic stories of a Civil War soldier who finds himself transported to the red planet, cost Disney about $200 million in losses.

Ross issued a statement on Friday; saying, "I no longer believe the chairman role is the right professional fit for me. For that reason, I have made the very difficult decision to step down as chairman of the Walt Disney Studios, effective today."

Last year the studio reported a loss of over $70 million on the animated Mars Needs Moms.

Perhaps NASA should take the hint: people don't seem to care about anything to do with the planet.