DISH Launches DISH Explorer App for Second-Screen TV Viewing on iPad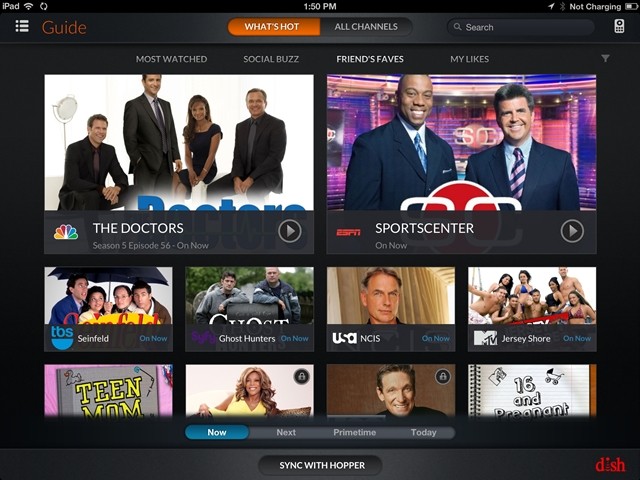 DISH is launching a new app for the iPad tomorrow called DISH Explorer that will work with existing consumers' Hopper DVRs.
The DISH Explorer app will enable customers to:
- Discover what's trending on other consumers' DVRs—whether it's recorded, live or being watched on-demand
- Talk to other fans of the same show over Twitter and Facebook
- Control the Hopper by changing the channel or managing DVR settings
- Search live TV, DVR and on-demand programs using the iPad's keyboard instead of the remote control
While the ability to control your DVR from the iPad is nothing new for customers of similar DVR offerings, the what's trending functionality and the ability to converse with other fans sounds interesting.
As I've been testing DISH service for the last few months as part of an ongoing reviews program, I'll be sure to download this DISH Explorer app as soon as it's available.