Discovery's Shark Week Is Once Again A Must See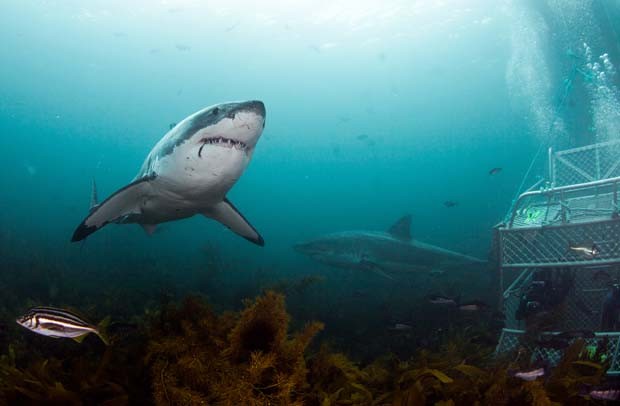 In what must have seemed like a wild idea at the time for a young cable network, "Shark Week" debuted in 1988 and ratings nearly doubled for the Discovery Network. The channel decided to renew the weeklong special programming for a second season the following year and there has been no looking back.
When Shark Week 2014 premieres Sunday night, August 10th, it will be the 27th year of the program. With 14 hours of all new content, it will also be the biggest and most original year yet for the show. This season includes episodes with intriguing titles like "Sharkageddon," "Zombie Sharks" and "Monster Hammerhead." There is no questioning that this wild idea is now a triumphant success. And like so many wildly successful ideas, this one was born at a bar.
As the legend has it, Discovery execs John Hendricks, Clark Bunting and Steve Cheskin, along with some of the rest of the staff, we're drinking one night while trying to figure out how to create exciting content for the network. When one suggested a weeklong television festival about sharks, they knew they had something, but not the idea of a lifetime.
Now it its 27th year, Shark Week has Rob Lowe as its host and is one of the most well watched shows in its timeslot, far surpassing most of Discovery's other content.
There is no way to truly assess the reason for Shark Week's popularity. Most attribute it to a similar reason that people enjoy a NASCAR race or bungee jumping: there is some risk, but not any real danger involved. There is an indescribable thrill from watching the massive sharks, creatures that most people will never see with their own eyes let alone get up close and personal with them, from the safety of home - which is exactly what Shark Week does so well, create a sense of closeness with the sharks. The show airs at night, just as most people are either returning home from work or the beach and nearly all of the programming is filmed outside. Even the interviews are done mostly outdoors, on the beach or in a boat.